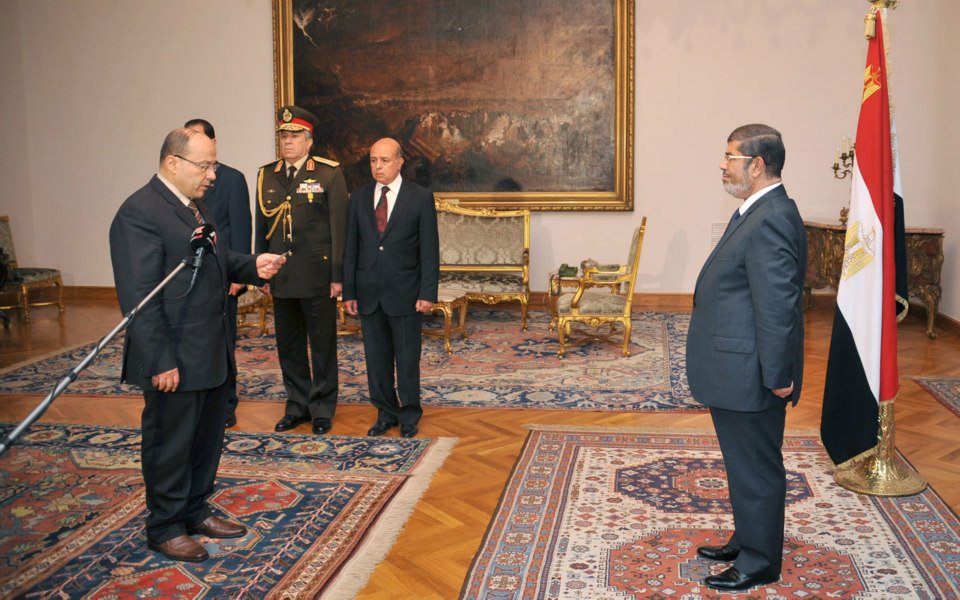 New Attorney General Talaat Ibrahim takes oath before President Mohamed Mursi - Handout
Office of Prosecutor General Talaat Ibrahim launched on Thursday a website to facilitate communication with citizens and members of the public prosecution on a national level.
The Prosecutor General met on Wednesday with head of the Information Center Judge Mohamed Ramzi to discuss creating a website to receive the complaints of citizens and the proposals of prosecution members on developing the prosecution's working system, judge Hassan Yassin, deputy prosecutor general and spokesman of the public prosecution, said.
The wesbite provides a profile of Talaat Ibrahim, an introduction to the prosecutor's office work, and the latest news stories about the prosecution and the prosecutor general's decisions.
It also provides useful information for citizens to raise their awareness as well as interactive services that allows them to communicate with the prosecution.