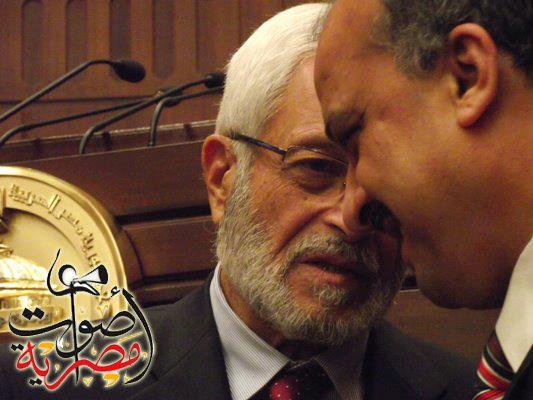 Hossam al-Gheriyani and Mohamed al-Beltagy at a constituent assembly session to vote on the final draft of the Egyptian constitution, on November 29, 2012 - Ahmed Hamed/Aswat Masriya
The Islamist-dominated assembly that wrote Egypt's new constitution, headed by Hossam al-Gheriyani, will celebrate the finishing of the constitution on Monday, Amr Darag, Secretary General of the assembly, has said.

The assembly invited President Mohamed Mursi, who pushed forward the controversial charter despite outrage from opposition forces who argue the text does not represent all Egyptians.

Invitations were also extended to the new Coptic Christian Pope Tawadros, Azhar Sheikh Ahmed al-Tayeb, Prime Minister Hisham Kandil and political leaders and public figures who assisted the assembly in the drafting process.

The assembly also invited members who resigned before the ratification of the constitution in protest, said a press statement by the Shura Council (upper house of parliament) on Thursday.

Gheriyani is expected to hand medals, especially made for the occasion, to all the members to congratulate them on their participation.