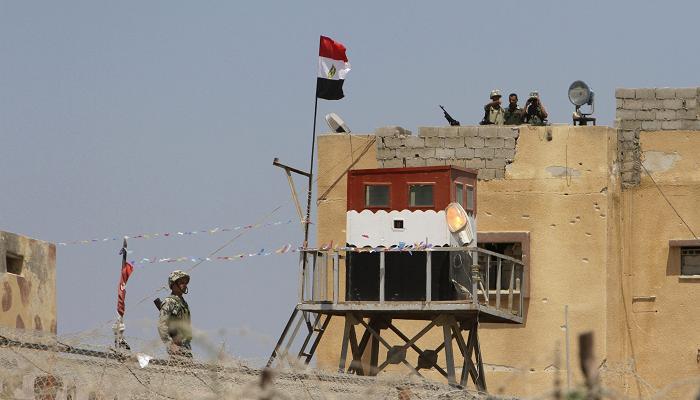 Egyptian soldiers stand guard on the border between Egypt and the southern Gaza Strip, near Rafah August 6, 2012.Ibraheem Abu Mustafa/Reuters
Unknown assailants opened fire on an army truck parked by the Sheikh Zuwaid Hospital on Wednesday, causing no casualties.
No one was injured in the attack as the truck was empty of people, sources from the army said, adding that the vehicle itself was destroyed.
The doctors' cafeteria in the area was also attacked with fire later on Wednesday, but medical sources said that the attack left no casualties as well due to the fact that the location was evacuated following the first attack.
In similar news, assailants opened fire on al-Raysa checkpoint late on Wednesday making it the 43rd attack of its kind on the location in recent weeks.