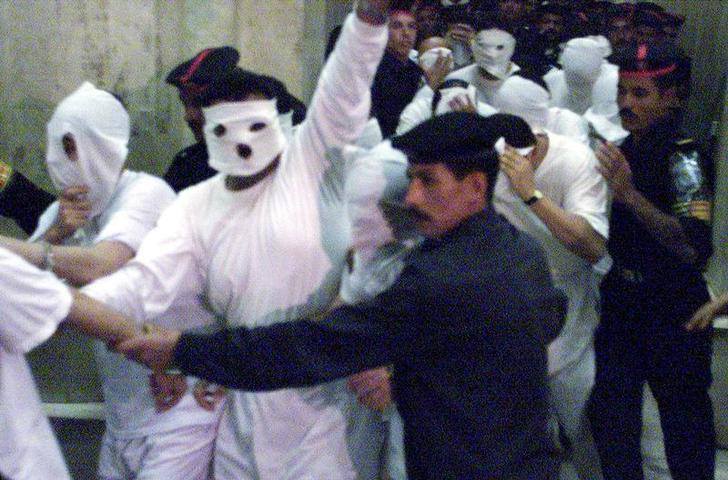 Egyptian security flank 52 suspected homosexual men accused of sexual immorality as they arrive at a Cairo court November 14, 2001. Reuters
An Egyptian prosecutor ordered on Saturday that fourteen suspects be detained for four days pending investigations into allegations that they committed "homosexual acts" inside a medical centre in the neighborhood of al-Marg in Cairo.
The prosecutor also ordered that they be sent to a pathologist for forensic reports and that the centre be shut down, the Arabic Ahram online portal said.
Egyptian authorities raided the centre after it was confirmed that the "immoral acts" were taking place between males aged between 18 to 57 years old.
The prosecutor also ordered that all evidence be confiscated as investigations take place.
In 2001, 52 Egyptian men also stood trial on charges of "sexual immorality".