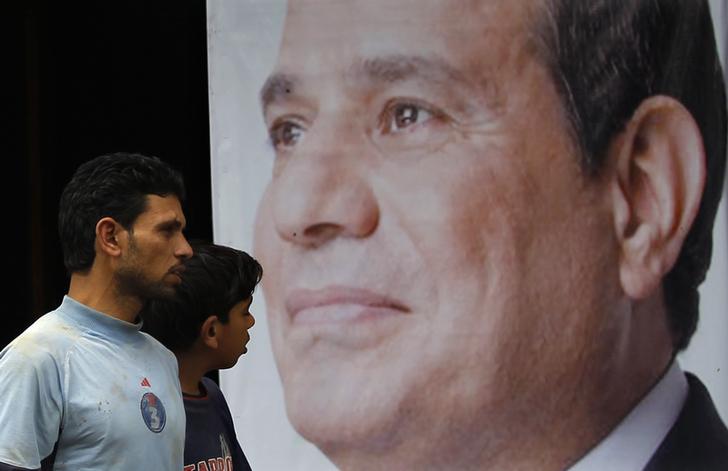 People walk past a poster of presidential candidate and former army chief Abdel Fattah al-Sisi at one of his campaign headquarters in central Cairo April 16, 2014. REUTERS/Amr Abdallah Dalsh
CAIRO, April 27 (Aswat Masriya) Al-Masreyeen Al-Ahrrar Party announced in a statement on Sunday its support for ex-army chief Abdel Fattah al-Sisi for Egypt's upcoming presidential elections.
Chaired by Ahmed Saeed, the liberal party decided after members voted and Sisi received a higher percentage of support.
Egyptians will vote between Sisi and leftist politician Hamdeen Sabahi in a presidential election in May.
Sisi gained wide popularity after the ousting of President Mohamed Mursi of the Muslim Brotherhood last year.
Egypt's army overthrew Mursi in July following mass demonstrations against his rule.