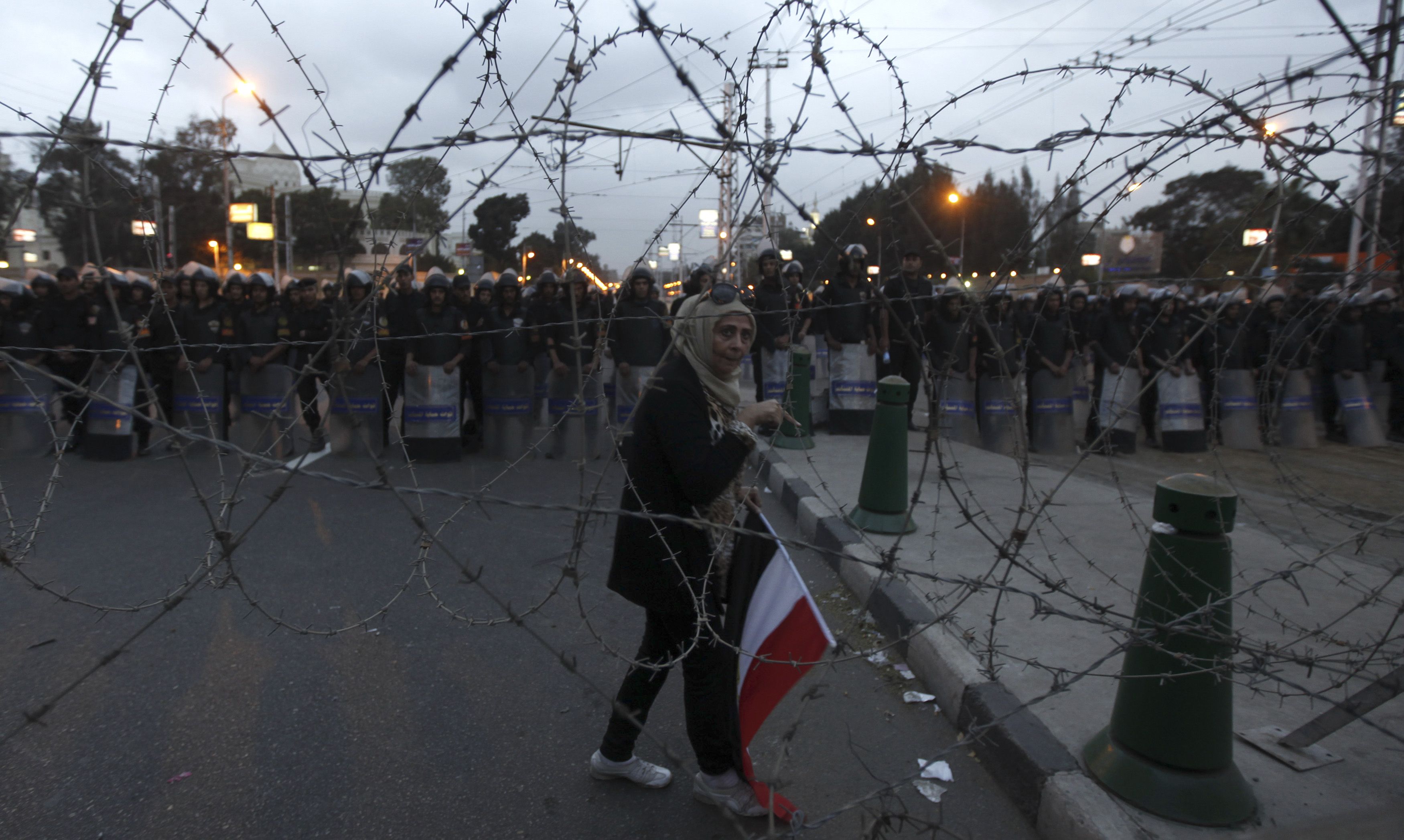 A protester holds an Egypt flag as she walks in front of riot police in front of the presidential palace in Cairo December 4, 2012. Reuters/Amr Abdallah Dalsh
Egypt's Ministry of Interior said on Wednesday that 40 policemen were injured in Tuesday scuffles by the presidential palace.

Opposition forces staged protests on Tuesday in front of the palace against a decree issued by President Mohamed Mursi and a draft constitution written by an Islamist-dominated assembly.

Clashes had erupted when a number of protesters removed the barbed wire that separated them from the walls of the palace where riot police fired teargas to disperse them before retreating.

The ministry announced on Tuesday that the director general of Cairo's central security and the deputy director of Cairo police were among the injured.

The injuries ranged from cuts and wounds to fractures and bruises.