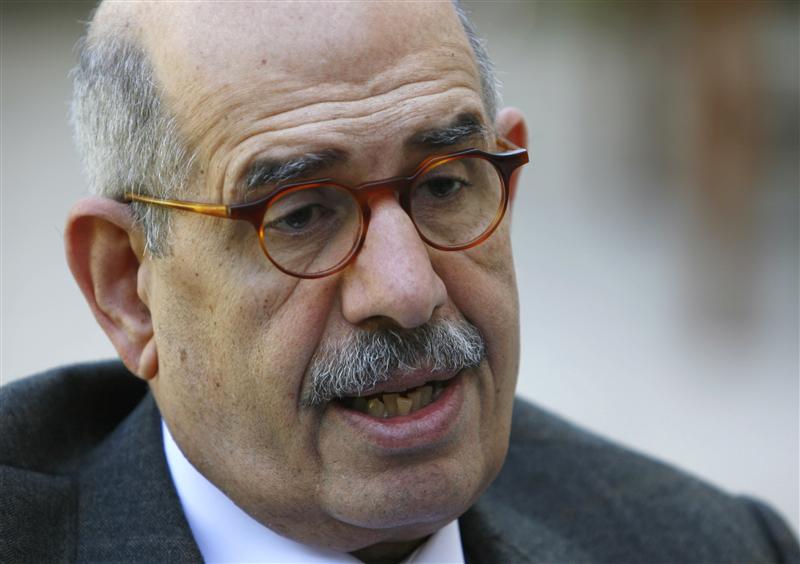 Former Director of the International Atmoic Energy Agency, Mohamed ElBaradei - Asmaa Waguih/Reuters
By Hadeel Al Shalchi
CAIRO, Oct 26 (Reuters) - A judge has dismissed a lawsuit against Egypt's former interim vice president for "betrayal of trust" in quitting the army-backed government in protest against its bloody crackdown on the Muslim Brotherhood.
Cairo's Misdemeanours Court judge Wael El-Mahdi on Saturday threw out the case against Mohamed ElBaradei, saying it lacked sufficient grounds. ElBaradei was out of the country.
Anti-Mursi Egyptian law professor Sayyid Al-Ateeq brought the suit against ElBaradei in August.
ElBaradei, former head of the U.N. nuclear agency and co-leader of the secular National Salvation Front (NSF) grouping, had been the most prominent liberal to endorse the military's overthrow of former president Mursi on July 3.
He resigned on Aug. 14 after security forces attacked protest camps set up by Mursi's Muslim Brotherhood supporters in Cairo, killing hundreds of people.
Mursi's supporters brought several lawsuits against opposition figures during his year in power. Anti-Mursi activists had called such suits, many of them accusing people of "insulting the president", a form of political intimidation.
The military's intervention against Mursi polarised public opinion in Egypt. More than 1,000 people have died in violence across the country since July. (Reporting and writing by Hadeel Al-Shalchi; editing by Andrew Roche)