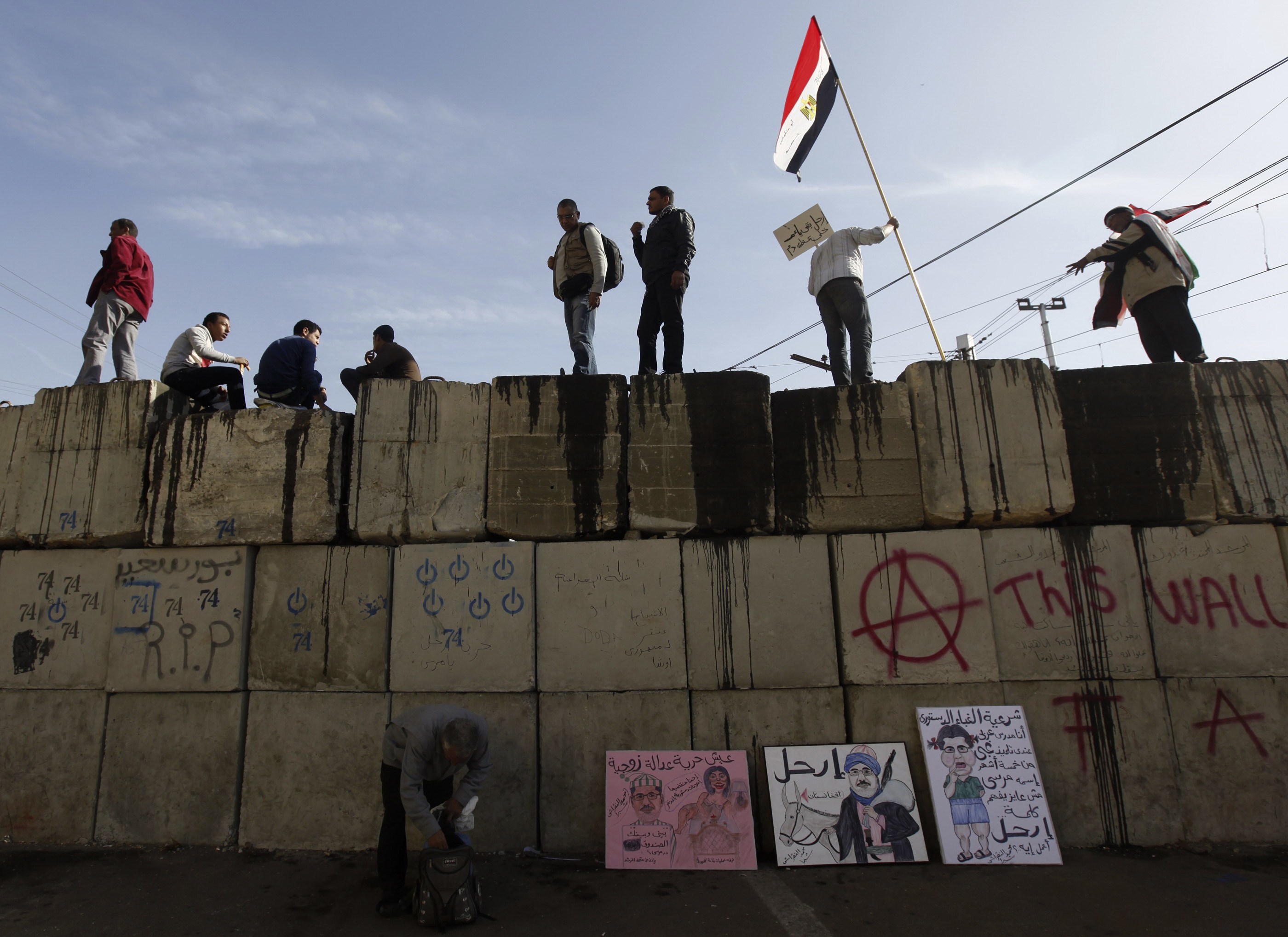 REUTERS/Amr Abdallah Dalsh
A march of thousands kicked off heading to the presidential palace on Tuesday to protest the charter referendum. Men wearing the distinct traditional garments of Al-Azhar led the march with a banner that read "Yes, to Sharia (Islamic law), No, to this constitution."

Egypt's main opposition group National Salvation Front has called for several marches to the presidential palace in protest of a referendum on the new charter.
The front was formed of Egypt's main opposition figures amid the recent political crisis that engulfed Egypt following a decree issued by President Mohamed Mursi.
Whereas a disputed referendum on the draft constitution written by an Islamist-dominated assembly is scheduled for December 15.
As the protests moved forward, leftist leader Kamal Khalil yelled chants "comparing the new regime to Hosni Mubarak's toppled one."
Meanwhile, many university students are expected to join the protests heading to the presidential palace as well as protests in Tahrir Square.