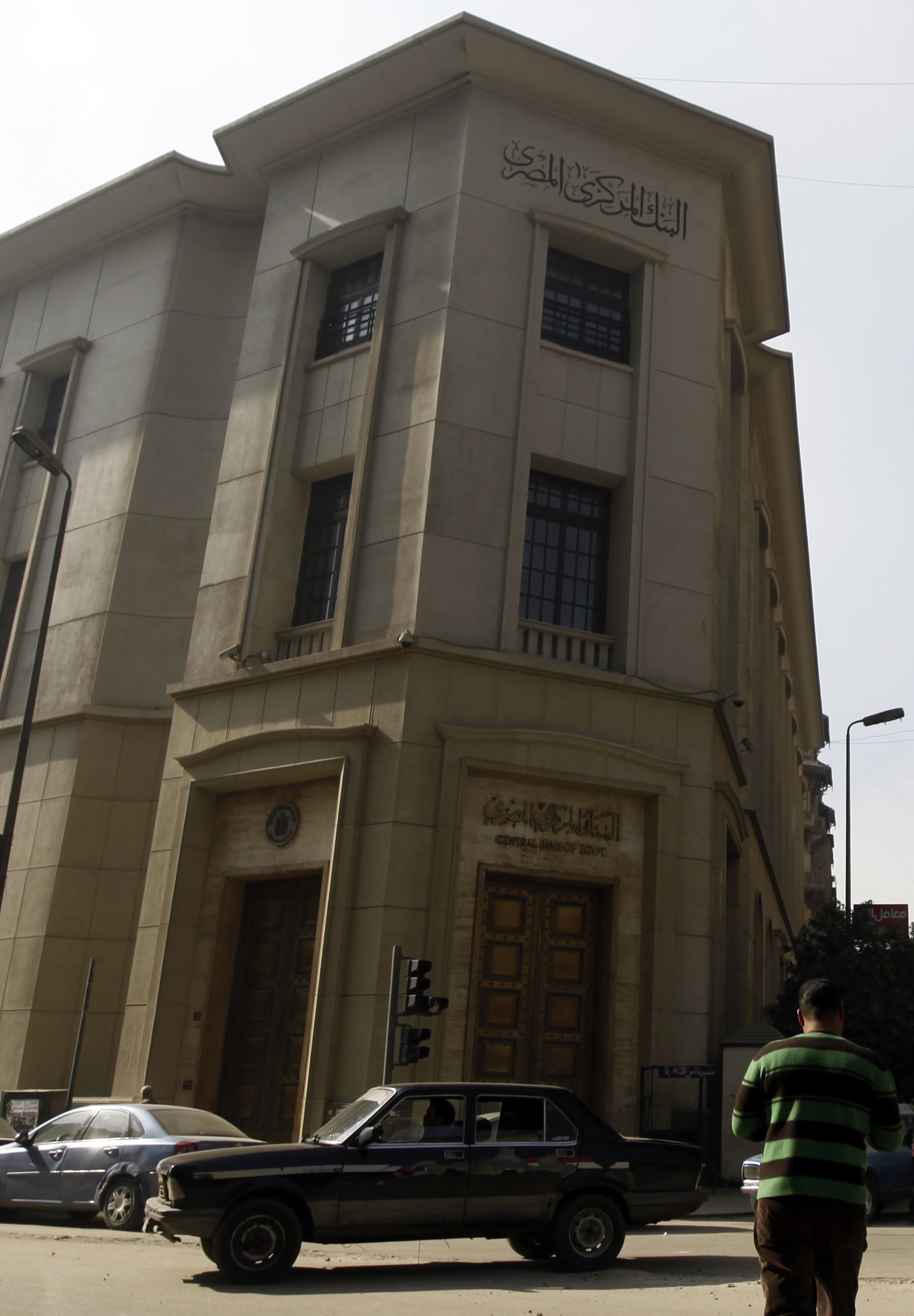 People walk in front of Central Bank of Egypt Headquarters in Cairo December 30, 2012. REUTERS/Amr Abdallah Dalsh
CAIRO, Mar 19 (Aswat Masriya) - Egypt's current account deficit jumped to $4.3 billion during the first half of the fiscal year 2014/2015, the central bank said on Thursday.
The deficit stood at $866 million during the same time last year, the bank said.
The bank owed the significant rise to the expansion of the trade deficit by 33.6 percent, to stand at $20.2 billion, as opposed to $15.1 billion.
The rise is also due to a $3.9 billion surplus in services balance, as well as 18.4 percent retreat in the net unrequited transfers, the bank said.
The net foreign direct investment inflow increased to $2.7 during the first half of this fiscal year, after being $2.1 in the past year. The bank said the rise is due to an increase in greenfield investment.
The bank also announced an increase in tourism revenues, which jumped to almost $4 billion from $1.9 billion.
Tourism Minister Khaled Rami had said in the Egypt Economic Development Conference, held over the weekend, that the state is aiming to increase the number of tourists in 2020 to 20 million tourists, consequently increasing tourism revenues to reach $20 billion.
The balance of payment meanwhile suffered a deficit of almost $1 billion, as opposed to a nearly $2 billion surplus during the past year, the bank said.
The bank has also announced a decline in its liabilities, registering an outflow of $535.5 million, as opposed to a $1.9 billion inflow last year.
Egypt had repaid Qatar a central bank deposit worth $2.5 billion last November, granted during the tenure of Mursi.
The state has received nearly $23 billion in aid, in the form of loans, petroleum products and deposits in the central bank from Saudi Arabia, the United Arab Emirates and Kuwait after the ouster of Muslim Brotherhood politician and former president Mohamed Mursi in 2013.
During the economic conference, the three oil-rich monarchies pledged $4 billion each. A billion dollars from the Saudi pledge and two billion of the Emirati sum are due to be deposited in Egypt's central bank within days, the bank's Governor Hisham Ramez said earlier this week.