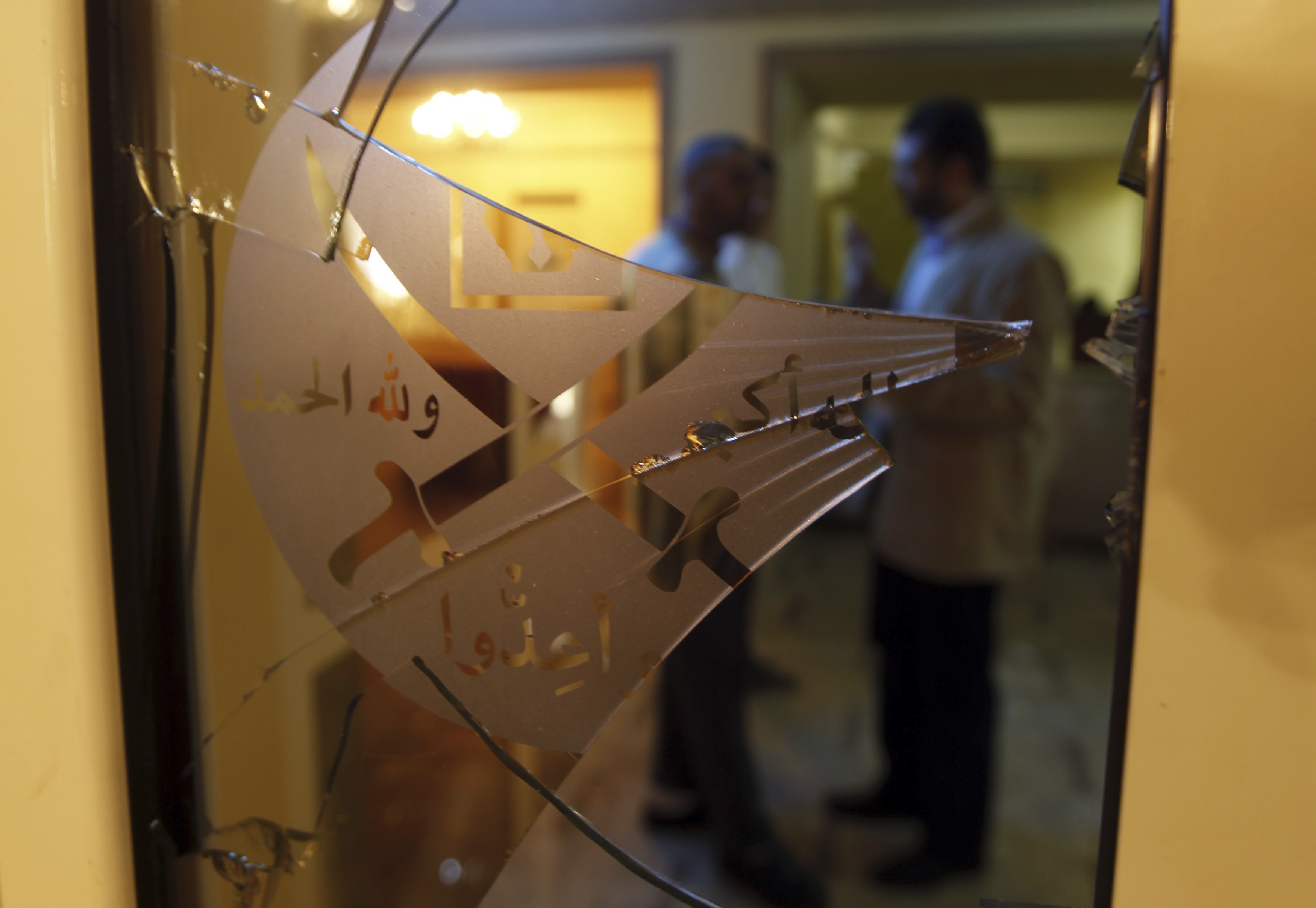 Members of the Muslim Brotherhood speak behind a door with shattered glass at the Muslim Brotherhood headquarters, which was attacked two days ago, in Cairo in this December 8, 2012 file photo. REUTERS/Amr Abdallah Dalsh/Files
CAIRO, April 10 (Aswat Masriya) Egypt's Prime Minister Ibrahim Mahlab issued a formal decision on Thursday to impose the penalties stipulated by the newly-enacted "anti-terrorism" law on anyone who belongs to the Muslim Brotherhood or promotes or funds it.

"These penalties apply in accordance with the court ruling that designated the Brotherhood organisation as a terrorist group to anyone who joins the group or continues to be a member of it," said the Premier's decision.

Arab countries that signed the 1998 Arab Convention on the Suppression of Terrorism will be notified with this decision.

The Egyptian cabinet approved the "anti-terrorism" law earlier this month, which intensifies the penalty against crimes of terrorism and introduces new penalties for new crimes.