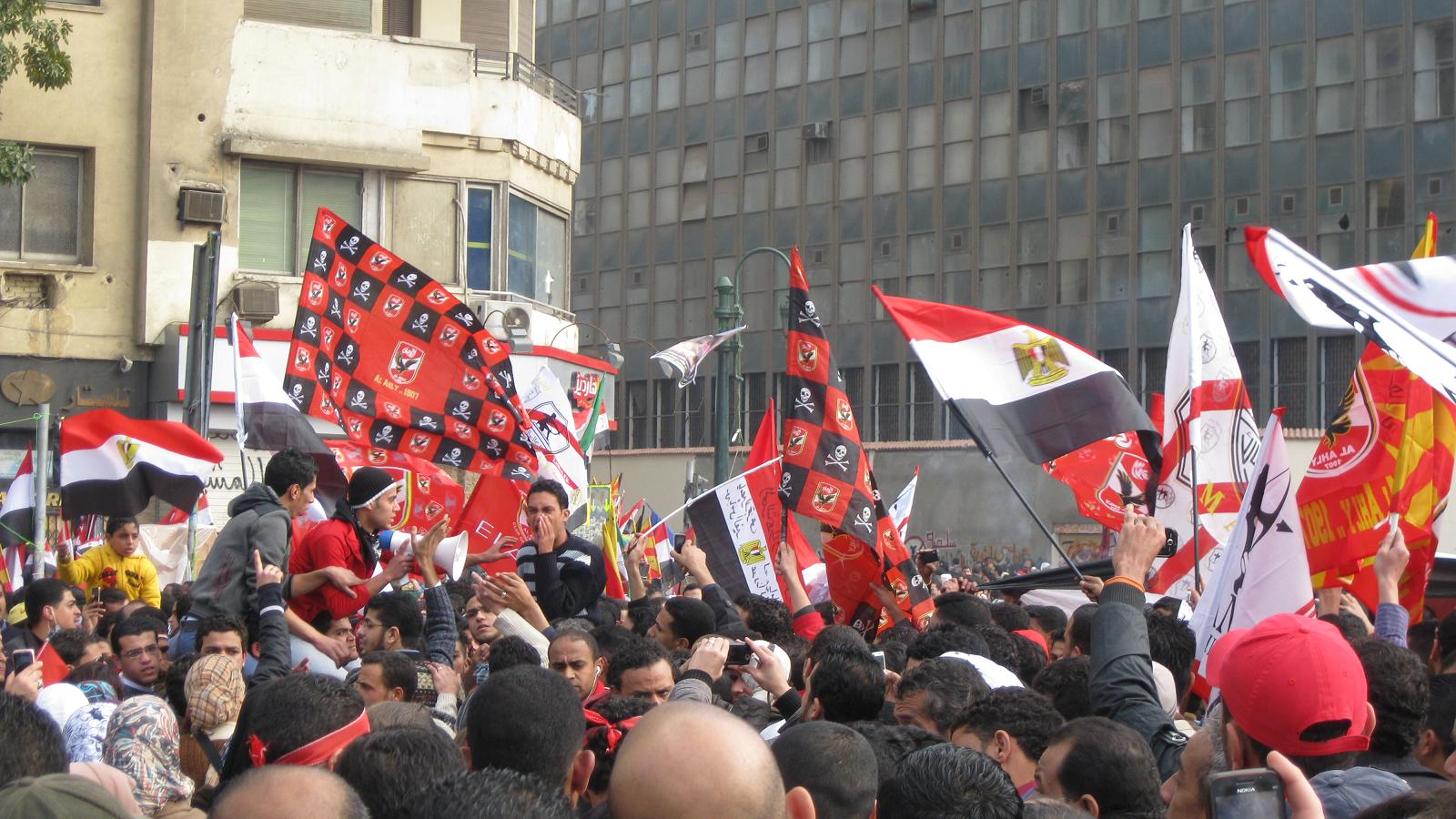 Tahrir Square, February 3 - photo from Aswat Masriya
Egypt's Ministry of Interior appealed on Tuesday to the protesters holding a sit-in at Tahrir Square to open the square and help the government operate the traffic in the area.
The Ministry said that the sit-in affects the citizens' freedom of movement in areas surrounding Tahrir Square.
A media official of the Interior Ministry said in a statement published on its official page, "Cairo's security services department, in coordination with a number of young protesters, removed the obstacles impeding traffic this morning, to work on restoring the traffic flow."
The statement added that this move appealed to a large segment of society, but following the departure of the security troops, the roads were closed again.
Political movements and parties have started an open-ended sit-in at Tahrir Square since November, following a constitutional decree issued by President Mohamed Mursi which gave him sweeping powers and shielded his decisions from court challenges.