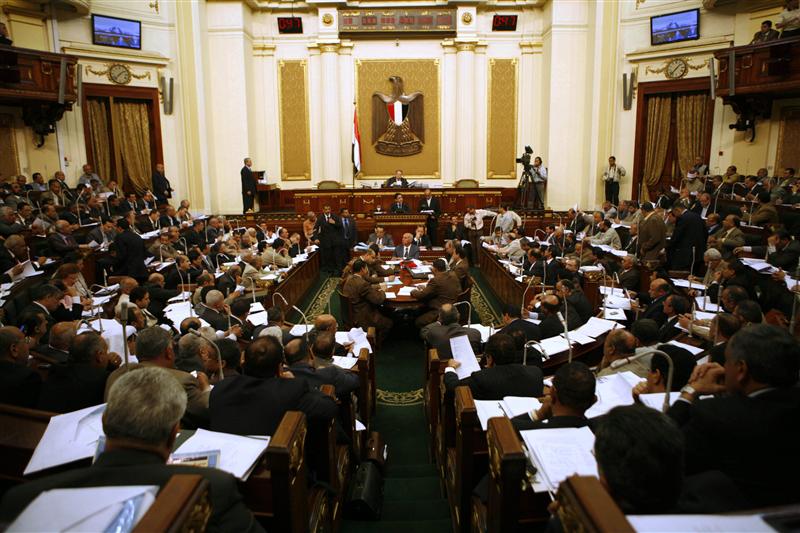 A previous session of the Egyptian Parliament – photo by: Amr Dalsh - Reuters
CAIRO, Jan 10 (Aswat Masriya) - Egypt's House of Representatives named Ali Abdel Aal as its speaker on Sunday after he garnered a majority of 401 out of 585 votes.
The House held its first session on Sunday morning.
Abdel Aal is a constitutional law professor at Ain Shams University and a member of the "For the Love of Egypt" coalition.
Abdel Aal was also one of the ten figures who wrote the first draft of the 2014 constitution. Moreover, Sisi chose him for the membership of the committee that drafted the political rights law and the electoral constituencies law
The House is comprised of 596 members, 448 are individual candidates, 120 elected through lists and 28 appointed by the president.
This is the first parliament since the dissolution of the Islamist-dominated chamber in 2012 as per a court's ruling deeming it "unconstitutional".
Back then, the Muslim Brotherhood's Freedom and Justice Party gained 47 percent of seats in parliament, the Salafi al-Nour Party won 24 percent and liberal and secular parties all together raked just under 30 percent.
The new parliament is expected to discuss and approve all the legislations passed by the president within 15 days of its commencement, according to article 156 of the 2014 Egyptian constitution. The president held legislative powers during the absence of the parliament.