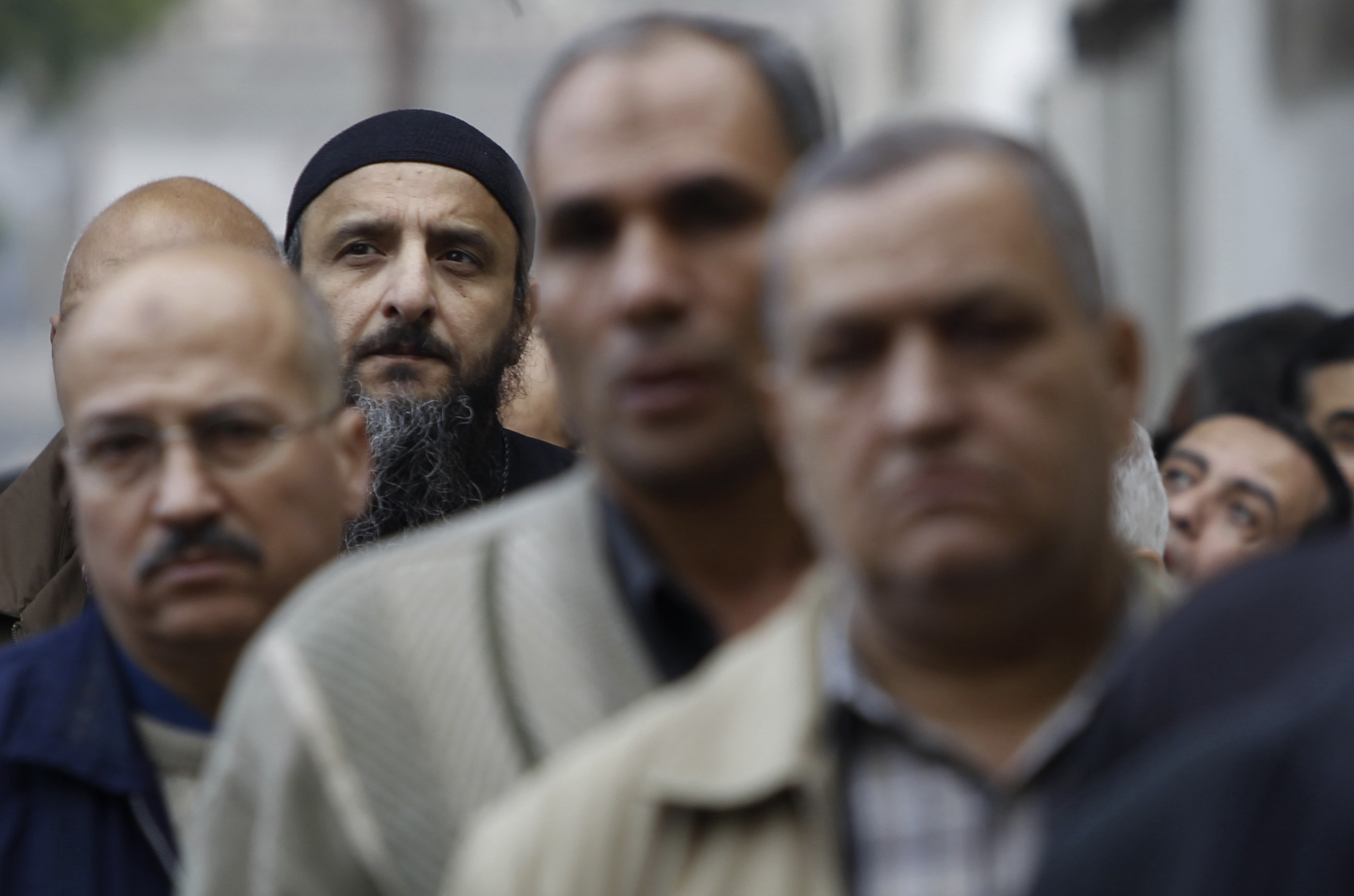 Reuters/Amr Abdallah Dalsh
The Muslim Brotherhood praised the first round of the referendum on the constitution in a statement they issued on their official page on Sunday.
The first round of a referendum on a draft constitution written by an Islamist-dominated assembly kicked off on Saturday while the second round is scheduled for December 22.
The main Islamist group said that the long queues of Egyptians from all backgrounds to cast their ballots prove that Egyptians are no longer passive, considering it is a sign that Egypt is joining the democratic countries.
"The wheels of democracy in Egypt have started turning. No-one can stop it after today. The Egyptian people have acquired a high degree of political awareness," said their statement.
The group aligned with President Mohamed Mursi also commended the judiciary and the police for maintaining integrity while supervising the referendum and securing the referendum process in all provinces.
The Brotherhood expressed their wish that the turnout for participation in the second round of the referendum will be higher than the first round which is estimated at 32 percent.
The statement denounced what they called a "fierce media campaign against the new constitution waged by businessmen affiliated with the former regime" saying they spread false statements aiming at the continuity of the state of chaos and constitutional vacuum.
It stressed that Egypt cannot bear the continuity of this chaos for another year, and that everyone should know that political competition usually has a mechanism that all the free world nation abide by - it does not include vandalism, arson, killing or assaulting public and private property.
The statement also condemned the scuffles that erupted on Friday around al-Qaed Ibrahim Mosque in Alexandria, considering it a strange phenomenon as Egyptian people respect houses of worship and religious figures.