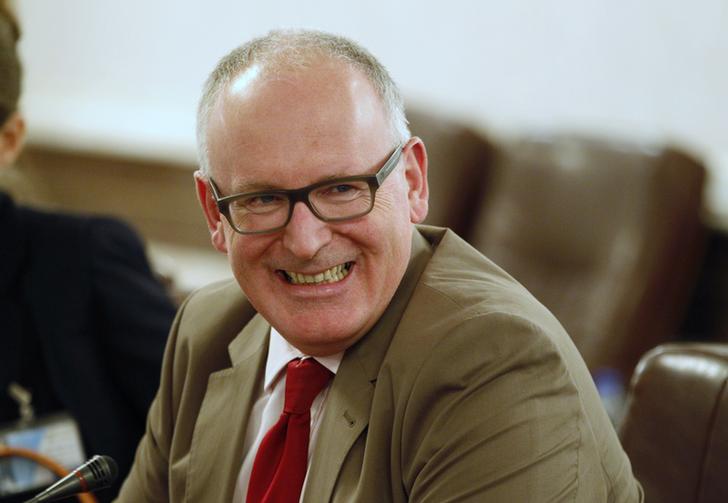 Dutch Foreign Minister Frans Timmermans - REUTERS/ Thaier Al-Sudani
CAIRO, June 23 (Aswat Masriya) The Netherlands said on Monday it was summoning the Egyptian ambassador to protest against the "disappointing" verdict against a Dutch journalist.
Rena Netjes was sentenced on Monday in abstenia to 10 years in prison, in the case known as the "Marriott Cell" which involved Al Jazeera journalists who were accused of defaming Egypt and spreading false news.
"Rena Netjes did not have a fair trial. The Netherlands is taking this matter very seriously," Dutch Foreign Affairs Minister Frans Timmermans, said.
Timmerans summoned the Egyptian Ambassador and will discuss the matter in Luxemburg with his European counterparts, according to the official page of the Netherlands embassy in Egypt.
The Dutch journalist fled Egypt in February after it appeared that she was one of 20 journalists accused of being party to an alleged terrorist plot.
The judge also sentenced the British journalists Sue Turton and Dominic Kane in absentia to 10 years in prison.
The United Kingdom also summoned the Egyptian ambassador over the sentencing.