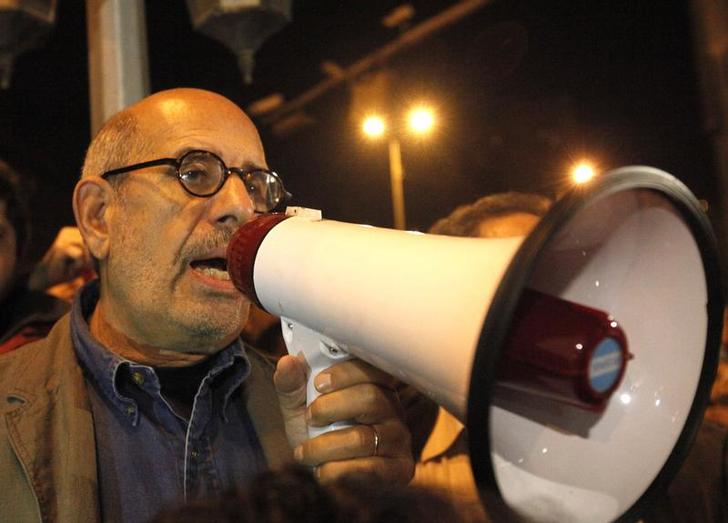 Egyptian opposition leader Mohamed ElBaradei speaks to protesters at Tahrir Square in Cairo January 30, 2011. REUTERS/Asmaa Waguih
Mohamed ElBaradei condemned all forms of violence on Friday following clashes in several Egyptian cities between supporters and opponents of President Mohamed Mursi and the Muslim Brotherhood.
"I strongly condemn violence in all forms against people irrespective of their beliefs or identity. The more peaceful, the stronger we become," he tweeted.