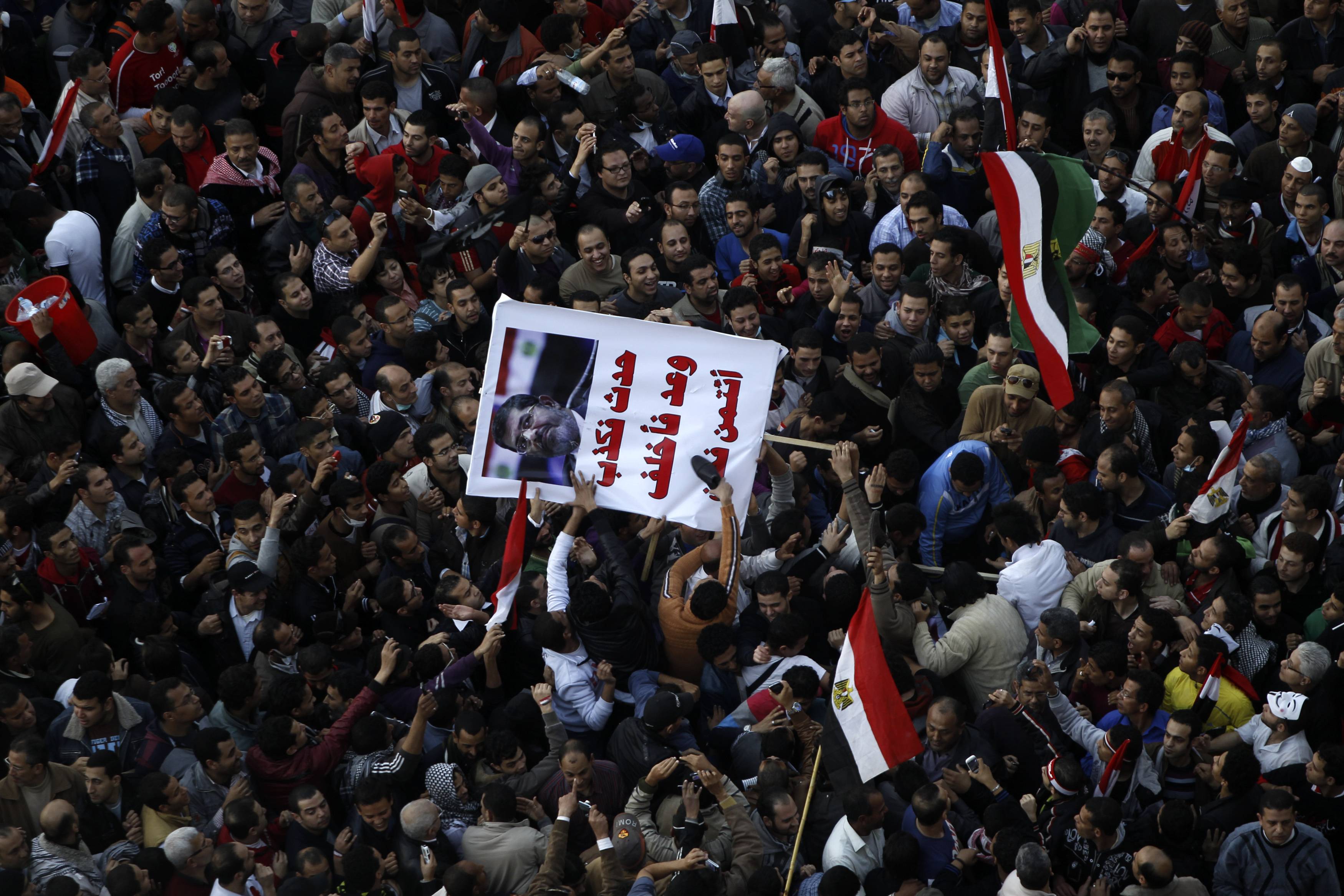 Protesters opposing Egyptian President Mohamed Mursi shout slogans and hit a poster of Mursi that reads "If he speaks, he always lies" with shoes at Tahrir Square in Cairo January 25, 2013. REUTERS/Amr Abdallah Dalsh
Cairo's Abdeen prosecution has started interrogating 21 of those accused of offences following clashes between protesters and security forces around Tahrir Square Friday.
Ten of those under interrogation are accused of assaulting police forces, three of storming a restaurant located near Tahrir Square and destroying its façade, and another eight of torching a school located near Tahrir.
Sporadic clashes occured throughout Friday as tens of thousands took the streets on the second anniversary of the January 25 Revolution. Protesters demanded realisation of the revolution's unmet goals and demonstrated against the Muslim Brotherhood now in control of the executive and legislative authorities.
Prime Minister Hisham Kandil vowed to investigate the Friday violence, saying those found guilty of assaulting public property would be held accountable.
Several Egyptian cities witnessed violence on the revolution's second anniversary, including Alexandria, Mahala, Damanhour and Sharqeya. In Suez, Friday violence left at least nine dead.
The general prosecution announced Saturday that all incidents of violence across Egypt would be invesitgated with suspects interrogated.