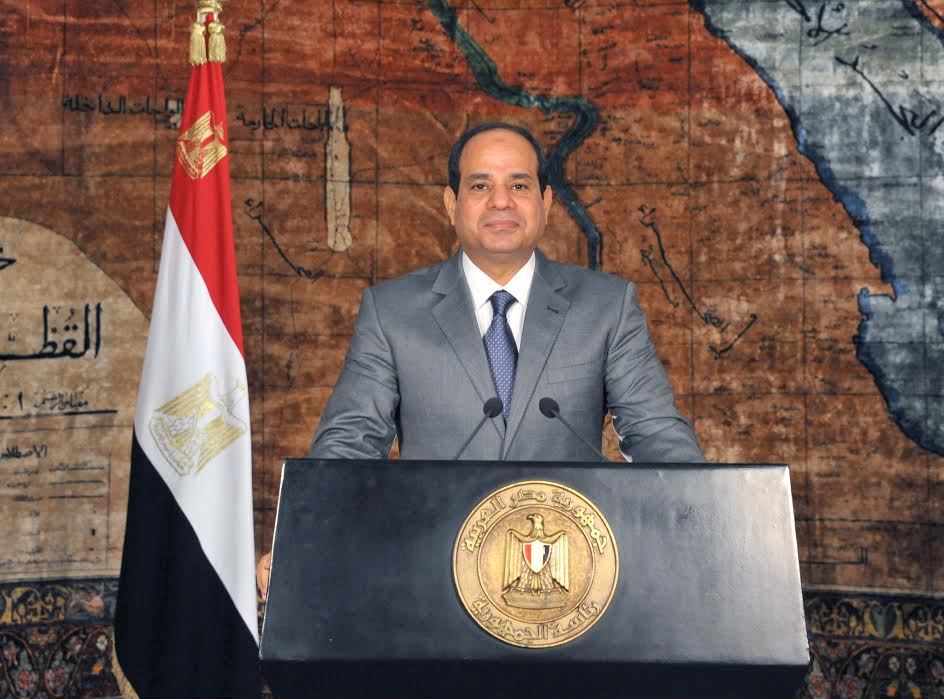 President Abdel Fattah al-Sisi giving a speech on the occasion of the Tenth of Ramadan/Six of October 1973 war - Aswat Masriya
CAIRO, Nov 7 (Aswat Masriya) - Egypt's President Abdel Fattah al-Sisi will meet Saturday with his Cypriot counterpart Nicos Anastasiades and Greek Prime Minister Antonis Samaras to discuss cooperation in all areas and combating terrorism, the Egyptian presidency said in statement on Friday.
The talks will be followed by a joint press conference scheduled at 12 p.m., the statement added.
The summit will discuss border demarcation after the governments of Egypt, Greece, and Cyprus, urged Turkey to quit trying to chart gas deposits in areas of the east Mediterranean claimed by Cyprus, saying the work was illegal, Reuters reported on October 29.
The foreign ministers of Egypt, Greece and Cyprus ministers previously met on October 29 in Nicosia to prepare for a summit between the three countries next month and denounced the actions of Turkey.