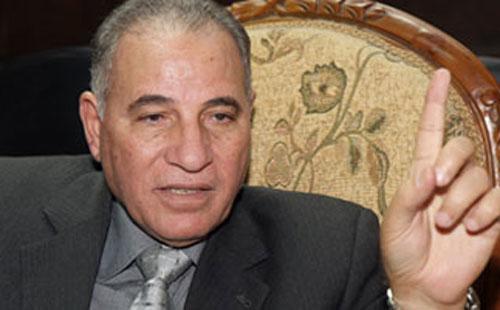 Judge Ahmed el-Zend, President of the Egyptian Judges Club.
Around 90 per cent of judges will take part in monitoring the upcoming constitutional referendum, a member of the Judges for Egypt reform movement has said.

"The constitution will be monitored without the need for supporters of Judge Ahmed El-Zend," Judge Mohamed Awad, who heads the Alexandria Appeal Court, said on Sunday during a phone interview with the Muslim Brotherhood's Masr 25 TV channel.

Al-Zend, leader of the Judges Club which represents judges nationwide, on Sunday said judges would abstain from monitoring the referendum on 15 December in protest at the president's recent constitutional declaration which he claimed threatened judicial independence.

Awad said calls for a boycott of the referendum by Al-Zend were "unacceptable and beyond his authority.

"El-Zend must be aware that he is interfering in executive matters, and that it is an offence to the judiciary," added Awad.

He also called for a vote of no confidence in El-Zend.