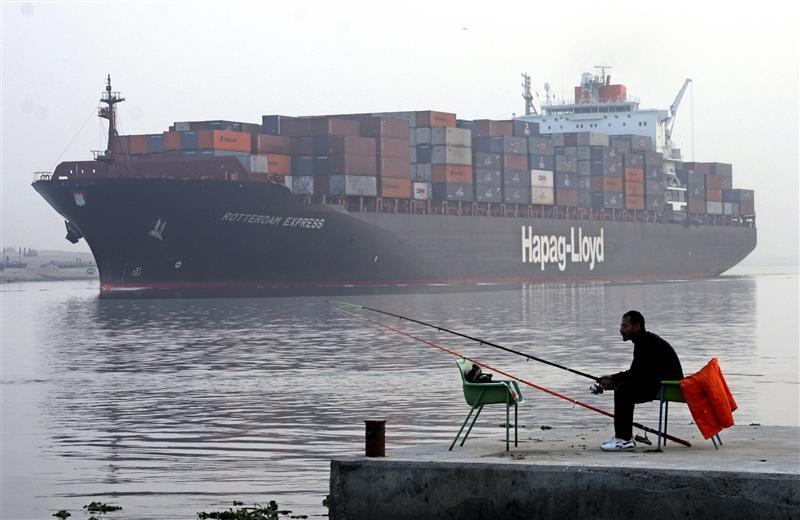 Cargo ship in Suez Canal- Aladdin Abdulnabi/Reuters.
Tens of employees of Suez's transportation sector began a strike on Tuesday in protest against the deteriorating conditions of the facilities and their low incomes.

The protesters organized bus demonstrations across the streets of Suez, demanding financial rewards and improved facilities.

Some protesters complained to an Aswat Masriya eyewitness that their low incomes do not meet their living expenses, accusing the government of ignoring their demands.

They complained that only half the buses operate while the rest are in poor condition.