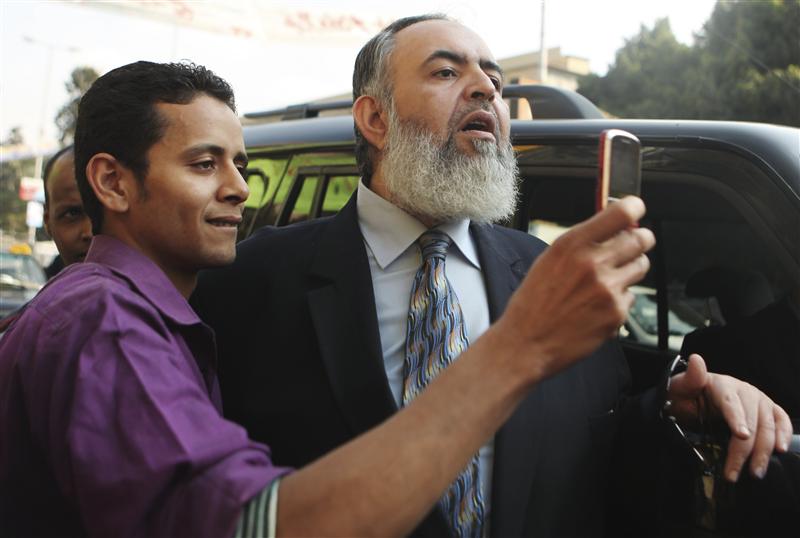 Salafist disqualified presidential candidate Hazem Salah Abu Ismail - photo from Reuters
The Palestinian Jihadist movement in Gaza announced on Saturday that Egypt's Salafist Al-Watan Party Chairman Emad Abdel-Ghafour and former presidential candidate Hazem Abou Ismail will visit the besieged strip soon.
According to the movement's Commissioner of National Relations Salem Atallah, the visit is to collaborate with their movement and stand "in solidarity with Palestinians under siege."
Attallah detailed that the visit has been planned in coordination with Hamas, Gaza's ruling government since 2007.
No date has yet been set for the visit, however Atallah says its expected to take place within a few months.
Following Israel's attack on Gaza in November that killed at least 116, several Egyptian politicians, including Prime Minister Hisham Qandil, visited the coastal strip to voice their solidarity and to challenge the enforced siege.
Gaza was also visited by a convoy of more than 500 people, the largest civilian group to enter the strip since 1967.