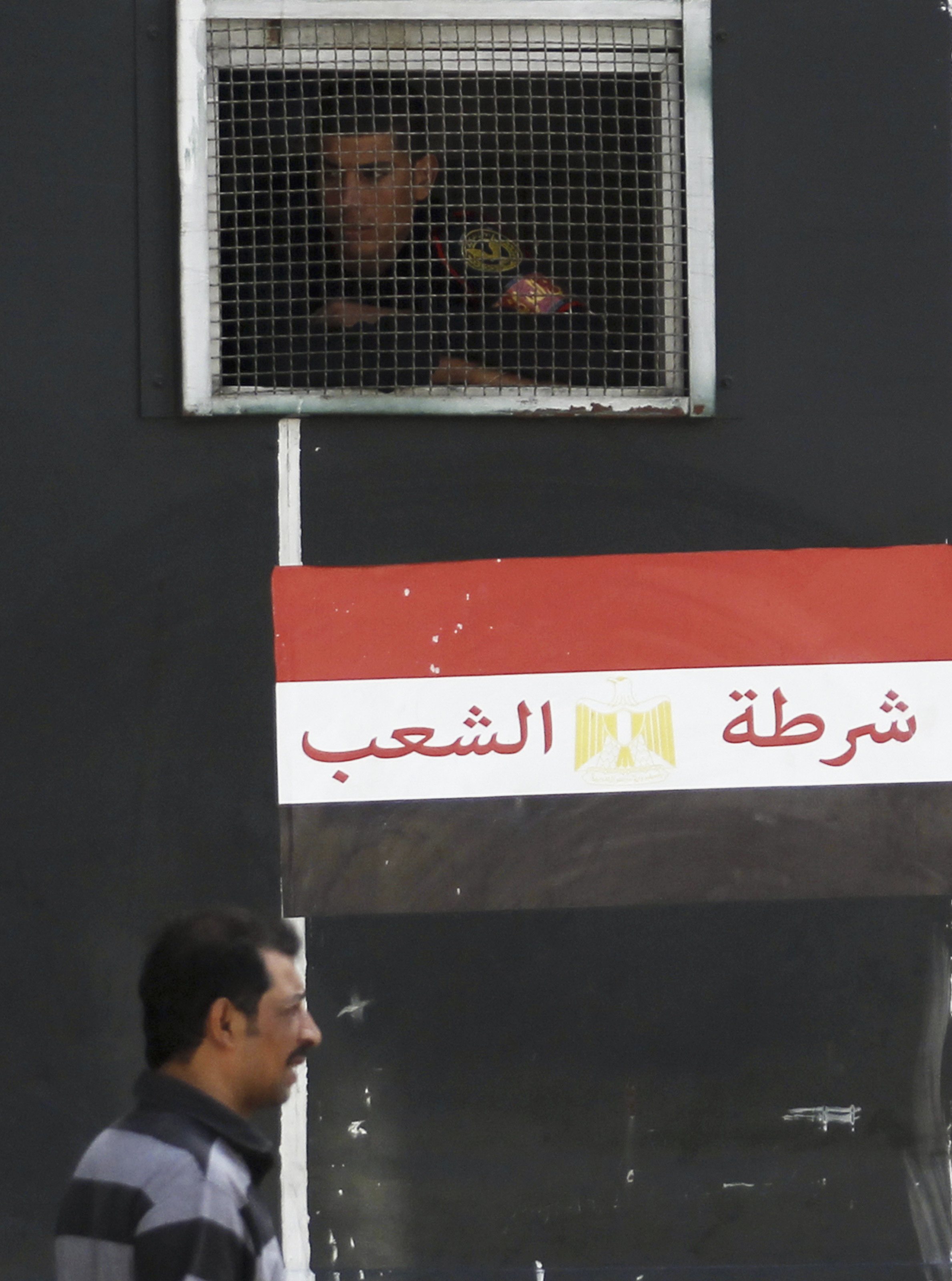 A man walks in front of a riot police vehicle parked in Tahrir Square in Cairo, October 2, 2013. REUTERS/Amr Abdallah Dalsh
CAIRO, Mar 25 (Aswat Masriya) - Two conscripts securing an embassy in Giza were injured in a drive-by shooting on the embassy early Wednesday, the ministry of interior said.
The ministry said in a statement that two assailants driving a motorbike shot at the forces securing an African state's embassy in Giza's Mohandeseen neighbourhood. The embassy belonged to the Democratic Republic of Congo, reported the state news agency MENA.
Both assailants were shortly arrested afterwards, with their weapons confiscated.
The injured conscripts were transferred to hospital for treatment, the ministry said.
Bombings and shootings targeting security forces have surged since the military ouster of Islamist president Mohamed Mursi in July 2013, following mass protests against his rule.