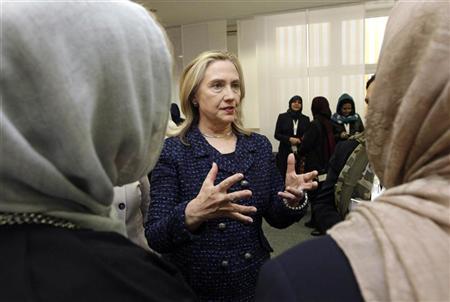 U.S Secretary of State Hillary Clinton, photo by Reuters
U.S. Secretary of State Hillary Clinton will visit Cairo on Thursday in a tour to the Middle East in light of the recent tension between Israel and the Palestinians, said an Egyptian diplomat.

Clinton will discuss Egypt's efforts in reaching a truce between Israel and the Hamas government that controls the Gaza Strip, the Middle East News Agency reported the diplomatic source as saying.

Since Wednesday, the Gaza Strip has been hit by Israeli airstrikes that caused the death of over 100 people, including 27 children, and the injury of many.

Hamas has also launched attacks on Israeli territories killing three civilians upon the collapse of their residence.