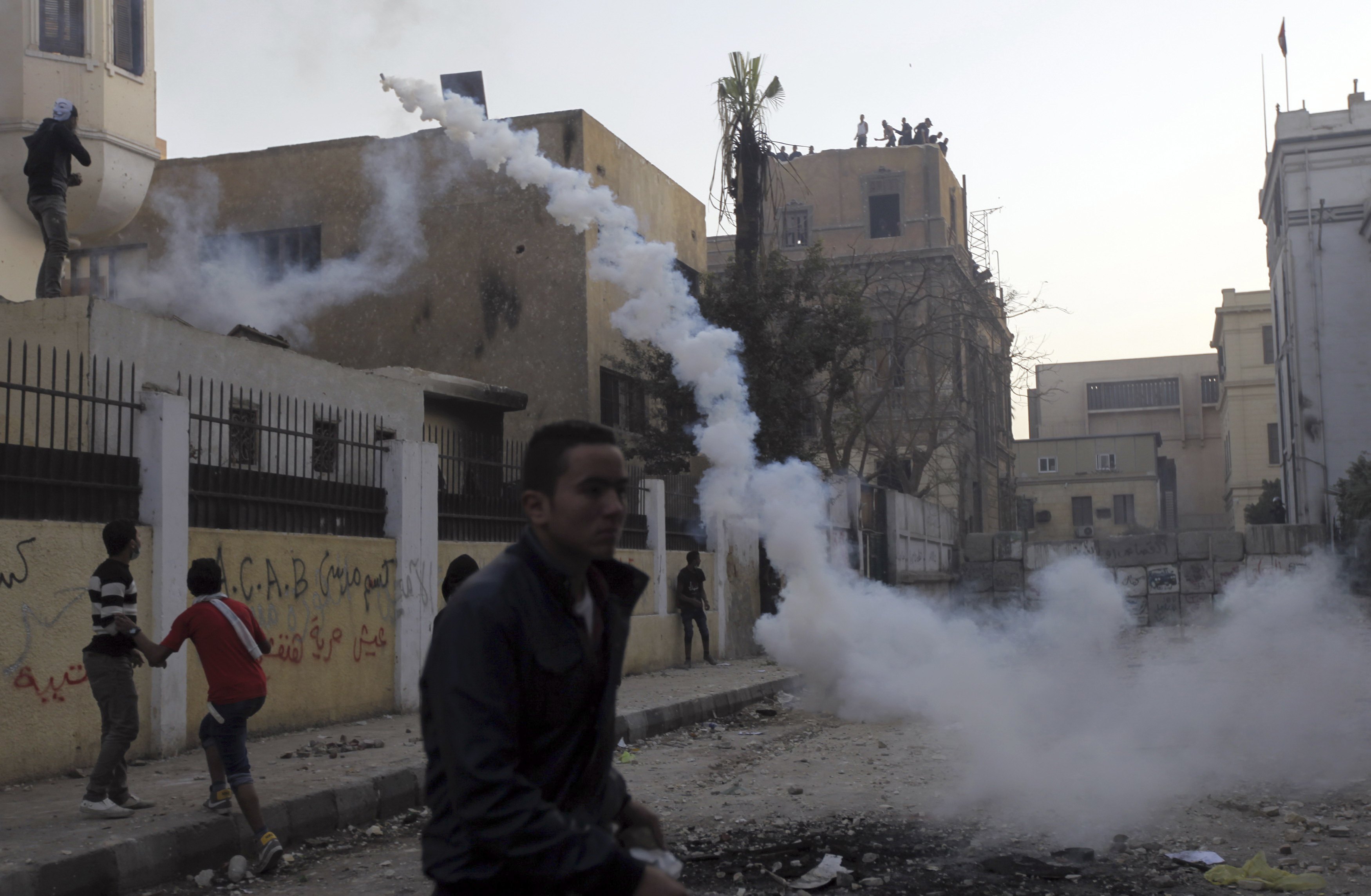 Protesters opposing Egyptian President Mohamed Mursi flee from tear gas fired by riot police during clashes along Mohamed Mahmoud street which leads to the Interior Ministry, near Tahrir Square in Cairo January 26, 2013. REUTERS/Amr Abdallah Dalsh
The British embassy in Cairo said on its official website on Sunday that it will suspend its public services, without citing reasons.
"The British Embassy will be closed to the public on 27 January 2013," said a post on the website on Sunday.
Foreign Office Minister for the Middle East Alistair Burt had condemned the recent violence that erupted in Egypt over the weekend.
The violent confrontations that erupted in light of demonstrations to mark the January 25 uprising led to the death of at least 40 people across the country.
Earlier, the American mission in Cairo had announced that it would also suspend its services to the public on Sunday due to security concerns.