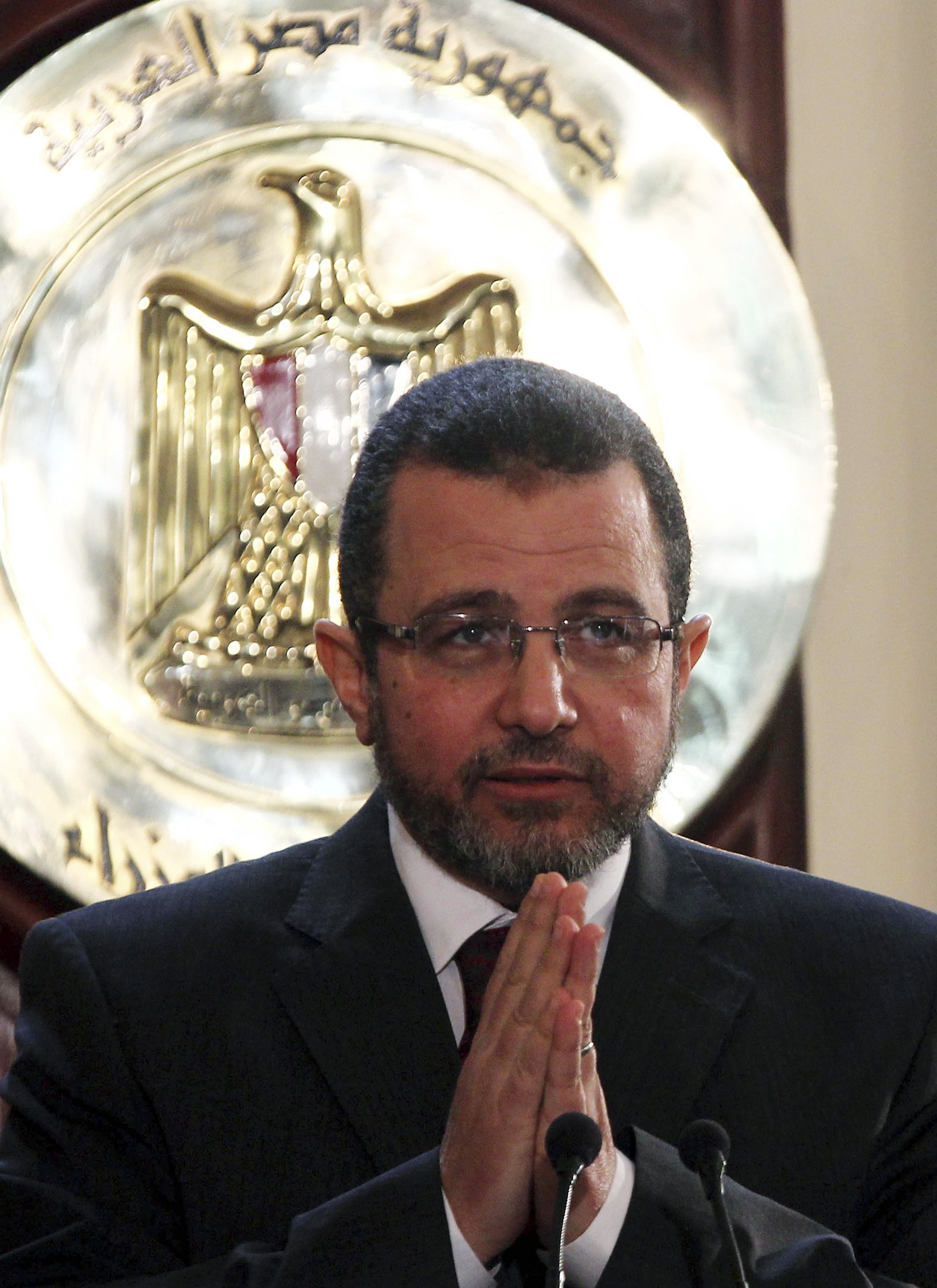 Egyptian Prime Minister Hisham Kandil speaks during a news conference in Cairo December 30, 2012. REUTERS/Stringer
Egyptian Prime Minister Hisham Kandil said in a press conference on Sunday that the government is preparing a national initiative to jump-start the economy.
Kandil said that it is a long-term plan which will last until 2022; it will include tough decisions for Egypt's interest. He did not specify these decisions though.
The government and political forces shall work under the slogan of "agreeing on what brings us together," Kandil affirmed.
He added that "talks of economic collapse or bankruptcy are not accurate; a country like Egypt does not go bankrupt."
Egypt has faced an economic slowdown, high unemployment rates and nonstop reduction of foreign exchange reserves since the toppling of the former President Hosni Mubarak in last year's uprising.
The government has set restrictions on the withdrawal of foreign exchange from banks to safeguard the country's financial situation.
"We seek creating jobs and encouraging investment, but we also must tackle the structural defects in economy," Kandil said.
Kandil added that since his cabinet was shaped in August, there have been trials to achieve rapid economic payoff, yet the government "is facing difficulties and a heavy legacy."
He added that resumption of talks with the International Monetary Fund (IMF) on a $4.8 billion loan is expected in January.
He clarified that the importance of the agreement does not lie in its value, explaining that it is a certificate of confidence in the Egyptian economy from the IMF.
Egypt, who asked for the loan in August, was forced to delay its December talks with the IMF due to the political crisis that erupted when the president granted himself sweeping powers.
The economic plan will go on social dialogue on Wednesday, said the PM, adding that the dialogue is open for all, including experts, politicians and academics.
Kandil said that his cabinet will present a list of bills and legal amendments to the Shura Council to ratify, including a law to regulate demonstrations.
Arguing that protection for police officers as they carry on their duties is not legally guaranteed, the PM added that the list of bills would include one dedicated to the issue.

He criticized all political forces that helped stir tensions during recent weeks, saying, "Everyone is playing with fire and is demanding protections from the police."