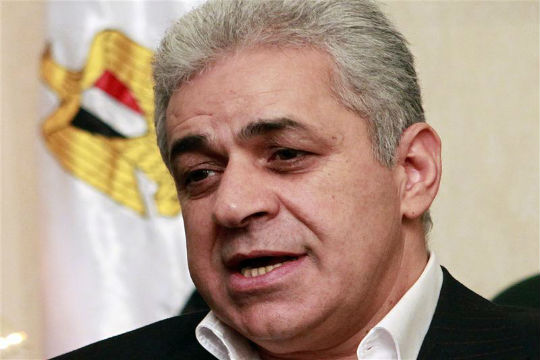 Potential presidential candidate - Asmaa Wageeh/REUTERS
Leftist candidate Hamdeen Sabahy will file an appeal for Egypt's presidential election to be suspended because of alleged voting irregularities and a pending case over former Prime Minister Ahmed Shafiq's right to stand, Sabahy's lawyer said on Saturday.
"We will present an appeal on behalf of candidate Hamdeen Sabahy ... to the presidential electoral committee, citing a series of irregularities ... that have affected the outcome of the first round," lawyer Essam El-Islamboly told Reuters.
According to Egyptian state television, preliminary results showed Sabahy in third place behind Shafiq and the Muslim Brotherhood's Mohamed Mursi after this week's first round. Only the top two go through to a run-off in June.
Islamboly said the appeal, to be lodged on Sunday or Monday at the latest, would ask the electoral committee to suspend the election until the prosecutor-general checks a claim by a police officer that the Interior Ministry had illegally assigned 900,000 votes to Shafiq.
He said Sabahy also wanted the election halted until the constitutional court rules on the validity of an April decision by the electoral committee to disqualify Shafiq.
The committee swiftly lifted its ban on Shafiq, who was deposed leader Hosni Mubarak's last prime minister, but referred a new law barring top Mubarak-era officials from the race to the constitutional court. (Reporting by Marwa Awad; Editing by Alistair Lyon and Sophie Hares)