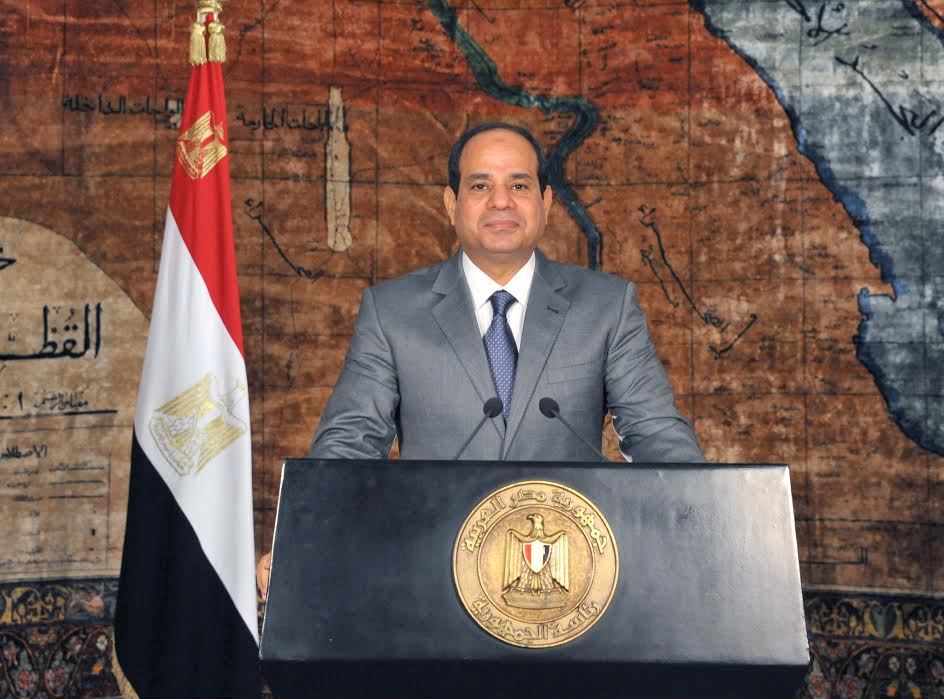 President Abdel Fattah al-Sisi giving a speech on the occasion of the Tenth of Ramadan/Six of October 1973 war - Aswat Masriya
CAIRO, Mar 5 (Aswat Masriya) - Egyptian President Abdel Fattah al-Sisi issued on Thursday a decision to reshuffle the cabinet with eight new faces, in a move which replaces Egypt's Interior Minister Mohamed Ibrahim.
Eight new ministers took the constitutional oath in the presence of Sisi and Prime Minister Ibrahim Mehleb, a presidential statement read.
Former Interior Minister Ibrahim was meanwhile appointed as an adviser to Mehleb, a position equivalent to that of deputy prime minister.
The new ministers include: Technical Education and Training Minister Mohamed Youssef, Agriculture and Land Cultivation Minister Salah al-Din Helal, Culture Minister Abdel Wahed al-Nabawy, Education Minister Moheb al-Rifai, Interior Minister Magdi Abdel Ghaffar, Communication and Information Technology Minister Khaled Negm, Population Minister Hala Youssef and Tourism Minister Khaled Ramy.
The reshuffle adds two new portfolios to Egypt's cabinet; the ministry of technical education and training and the ministry of population.
The reshuffle aims to "pump new blood" into the cabinet, state news agency MENA quoted Mehleb as saying.
Mehleb also told reporters on Thursday the reshuffle will not affect Egypt's anticipated investment summit, scheduled to take place on March 13 - 15 in the resort city of Sharm el-Sheikh.
"Egypt is a state of institutions," Mehleb said in a press conference on the government's preparation for the investment summit.
Ibrahim was appointed as minister of interior by ousted Islamist President Mohamed Mursi in January 2013. He has remained in his position despite Mursi's military ouster in July 2013, following mass protests against his rule.
His replacement, Magdi Abdel Ghaffar, served as director of the ministry's National Security Department from July 2011 to October 2012.