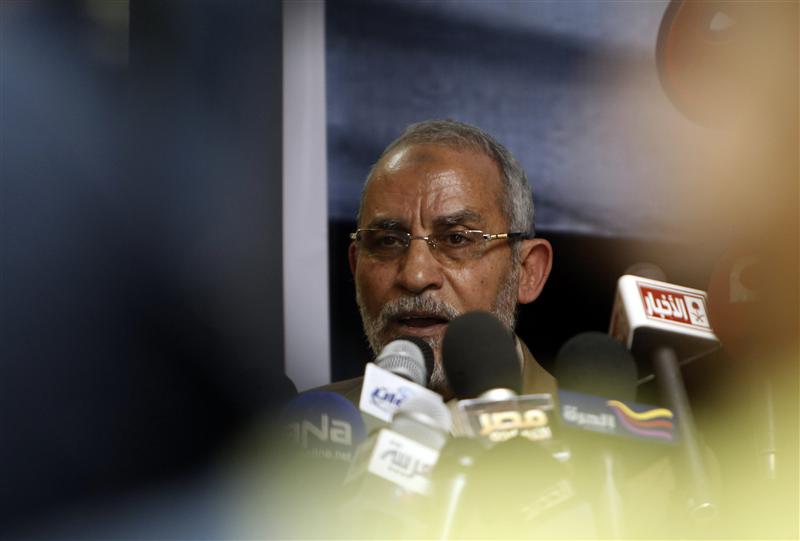 Spiritual Guide of the Muslim Brotherhood Mohamed Badie - Reuters
An Egyptian prosecutor referred top Muslim Brotherhood figures to a criminal court on Wednesday, accusing them of inciting violence by the group's Cairo headquarters in Mokattam.
The defendants include three members of the Muslim Brotherhood as well as Brotherhood spiritual guide Mohamed Badie and Khairat al-Shater, a businessman and senior member.
Violent confrontations that erupted by the Brotherhood's office on June 30 left at least 12 people dead.
The prosecutor also renewed the detention of former Speaker of the now-dissolved People's Assembly Saad al-Katatni and Mahdy Akef pending investigations on allegations of insulting the judiciary.
Other top Brotherhood figures, including Osama Yassin, Safwat Hegazy, Essam al-Erian and Mahmoud Ezzat, were also ordered arrested for inciting violence.