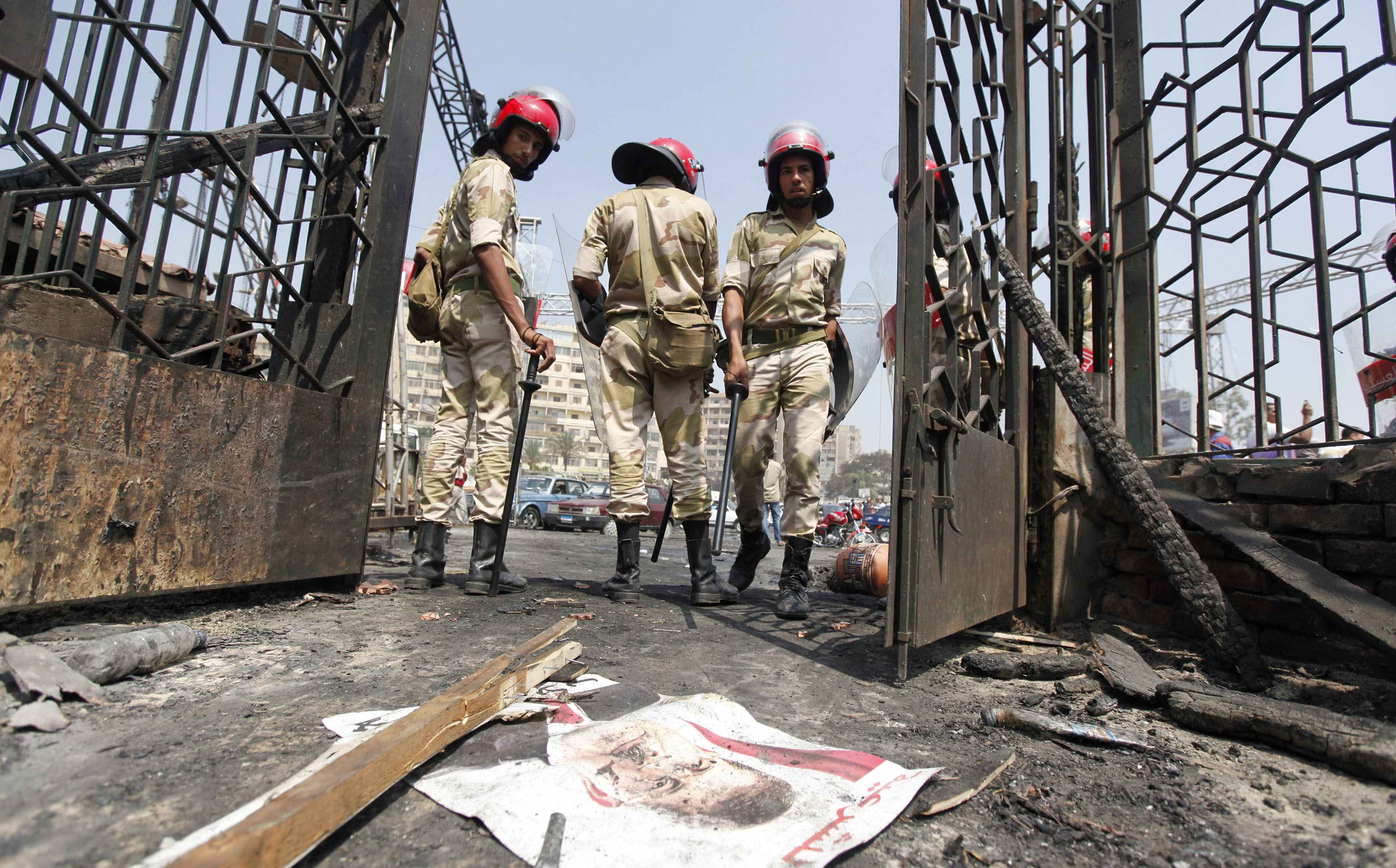 A poster of deposed Egyptian President Mohamed Mursi lies on the ground as military police stand outside the burnt Rabaa Adawiya mosque, the morning after the clearing of a protest camp around the mosque, in Cairo August 15, 2013. REUTERS/Mohamed Abd El Ghany
At least 525 people were killed and 3717 were injured in nationwide violence that erupted in Egypt on Wednesday, according to the health ministry's latest report on Thursday.

The violence broke out across Egypt following the crackdown on the Cairo protest camps for Islamist supporters of deposed President Mohamed Mursi.