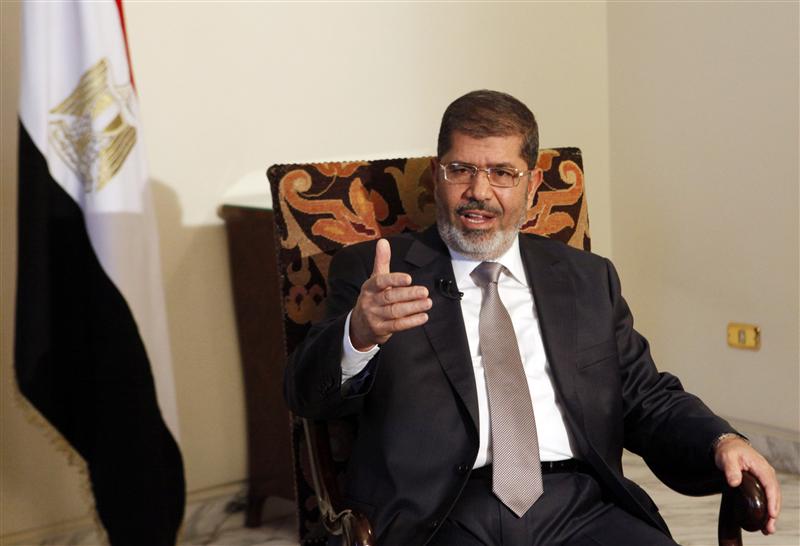 Egyptian President Mohamed Mursi - Reuters
Seventeen new governors will take the oath of office before Egyptian President Mohamed Mursi on Monday in the presidential palace.

Mursi issued a presidential decree on Sunday appointing 17 new provincial governors, seven of whom belong to the Muslim Brotherhood, the group that the president hails from, and one of whom is a member of al-Gamaa al-Islamiya.

The following is a list of the newly appointed governors:

Governor of Alexandria: Maher Mohamed Zahir Baybars

Governor of Red Sea: Tariq Mahdi Abdel Tawab

Governor of Ismailia: Hassan Rifai Hussain Haawi

Governor of Marsa Matrouh: Badr Badr Tantawi Ghandour

Governor of New Valley: Mahmoud Mohammed Ahmed Al Khalifa

Governor of Port Said: Samah Mohamed Ahmed Kandil

Governor of Aswan: Ismail Hassan Attiya Allah Hassan

Governor of Damietta: Tarek Fatah Abdullah Khadr

Governer of Luxor: Adel Asaad Mohammed Khayat

Governor of Qena: Salah Mohammed Ahmed Abdul-Majid

Governor of Beni Suef: Adel Abdul-Moneim Ahmed Hassan

Governor of Daqahliya: Sobhi Atteya Younis

Governor of Menoufiya: Ahmed Shaarawi Mohamed

Governor of Qalioubiya: Hossam Abul-Ezz

Governor of Gharbiya: Ahmed El-Beili

Governor of Beheira: Osama Ibrahim Suleiman

Governor of Fayoum: Gaber Abdel-Salam Ibrahim.