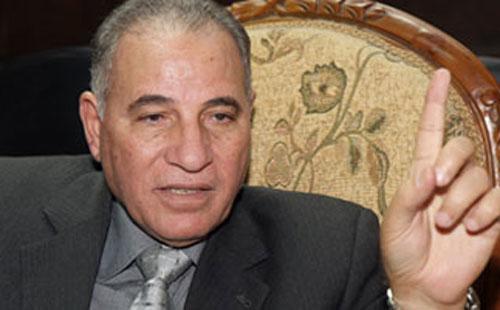 Judge Ahmed el-Zend, President of the Egyptian Judges Club.
Egypt's Judges' Club has decided to take legal action against President Mohamed Mursi because of what the club called his insults to the judiciary in his latest speech, Judge Medhat Yassin, deputy head of the Court of Cassation, said.
"I challenge you, Mursi, to present whatever evidence you have against Judge Ali al-Nemr," Ahmed al-Zend said at a press conference on Friday.
In a speech he gave last Wednesday, Mursi accused Nemr of rigging presidential elections.
Nemr told Aswat Masriya that he was not informed there were charges of election rigging pressed against him.
The judges will participate in the June 30 demonstrations which call for toppling Mursi and holding early presidential elections.
They will march from the club's headquarters to the High Court and back.