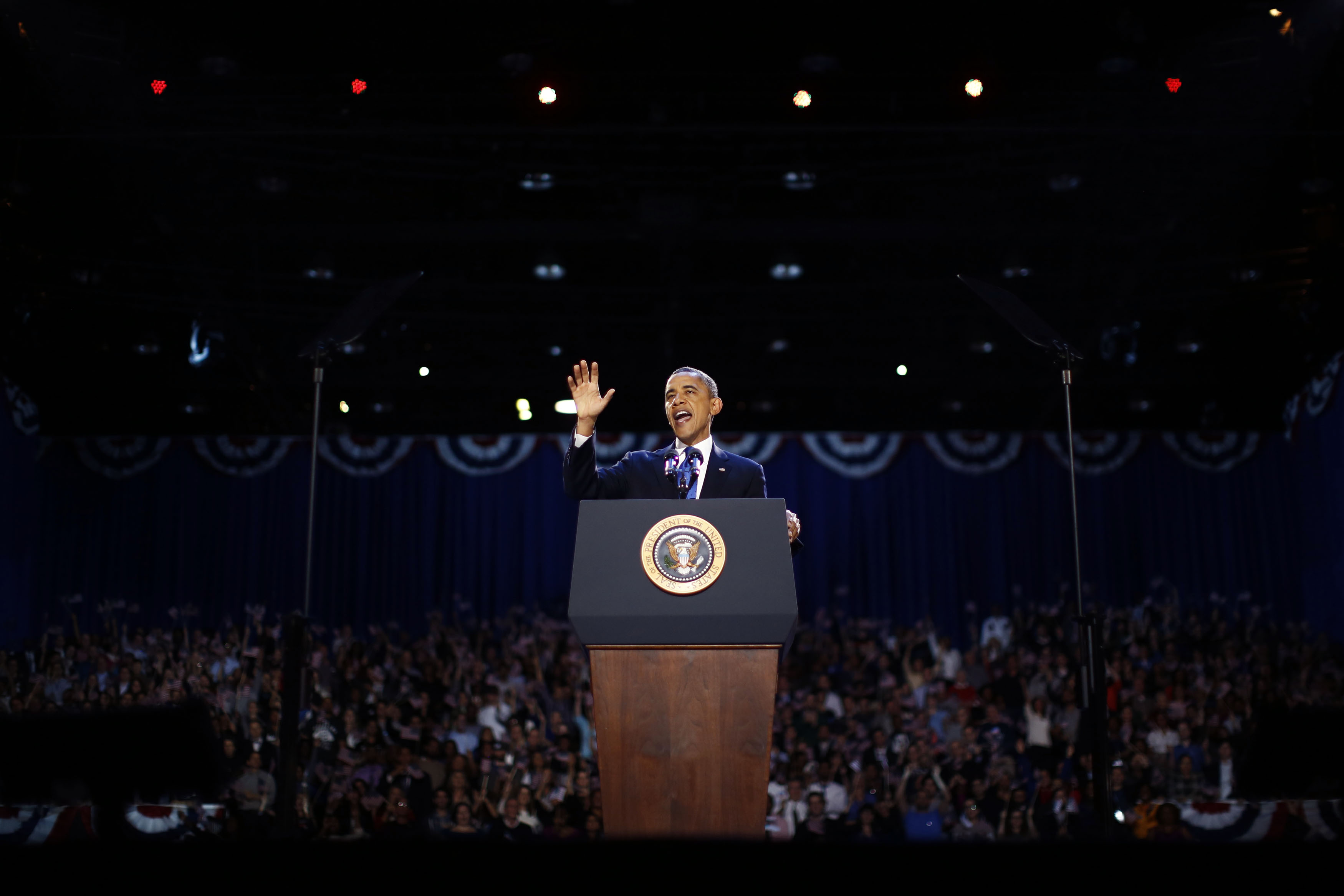 U.S. President Barack Obama speaks to supporters following his re-election during his election night rally in Chicago, Illinois November 7, 2012 -Reuters
The re-election of President Barack Obama for a second term in the United States will have a positive impact on US-Egyptian relations, Anne Patterson, the U.S Ambassador to Egypt affirmed on Wednesday.

"I believe that the relations between the two countries will grow stronger in the coming period, but Egyptian-American relations are based mainly on U.S. support for Egypt regardless of the party that wins the elections..we believe that relations will be more powerful in Obama's second term", she said in comments carried by state-owned news agency MENA.

"There are a number of issues such as aid and trade that we should work on", Patterson said about whether it expects a change in America's policy toward Egypt after Obama's victory.

"Obama is committed to American-Egyptian relations which are basically a relationship between the American and Egyptian people", she added.

These remarks came on the sideline of the celebrations held by U.S. Ambassador in a hotel in Cairo to mark the end of the U.S elections. The celebration was attended by a large number of politicians, intellectuals, foreign ambassadors and the press.