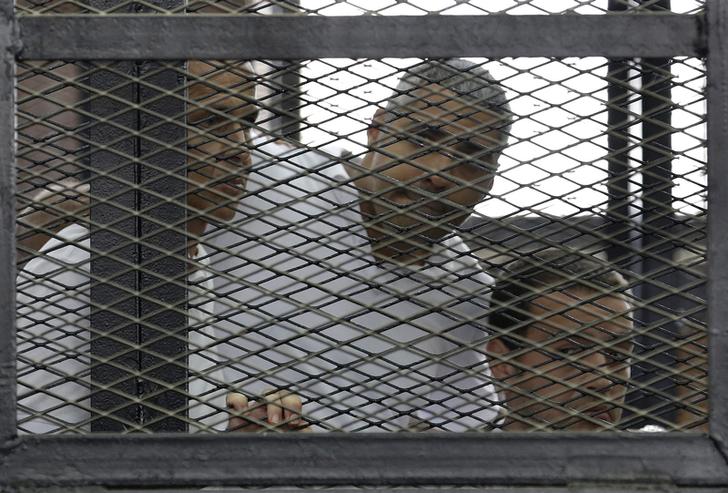 Peter Greste, Mohamed Fahmy and Baher Mohamed (L-R) listen to the ruling at a court in Cairo June 23, 2014. REUTERS/Asmaa Waguih
CAIRO, Nov 20 (Reuters) - Egyptian President Abdel Fattah al-Sisi said on Thursday a presidential pardon for two of the three Al Jazeera journalists serving seven-year jail sentences in his country was being considered.
"Let us say that this matter is being discussed to solve the issue," Sisi said in an interview with the France24 network.
Sisi issued a decree last week allowing him to repatriate foreign prisoners in Egypt, raising the prospect that Australian Peter Greste and Canadian-Egyptian Mohamed Fahmy could be released. Egyptian national Baher Mohamed is serving a ten-year sentence alongside his colleagues from the Doha-based network.
(Reporting By Stephen Kalin and Maggie Fick; Editing by Janet Lawrence)