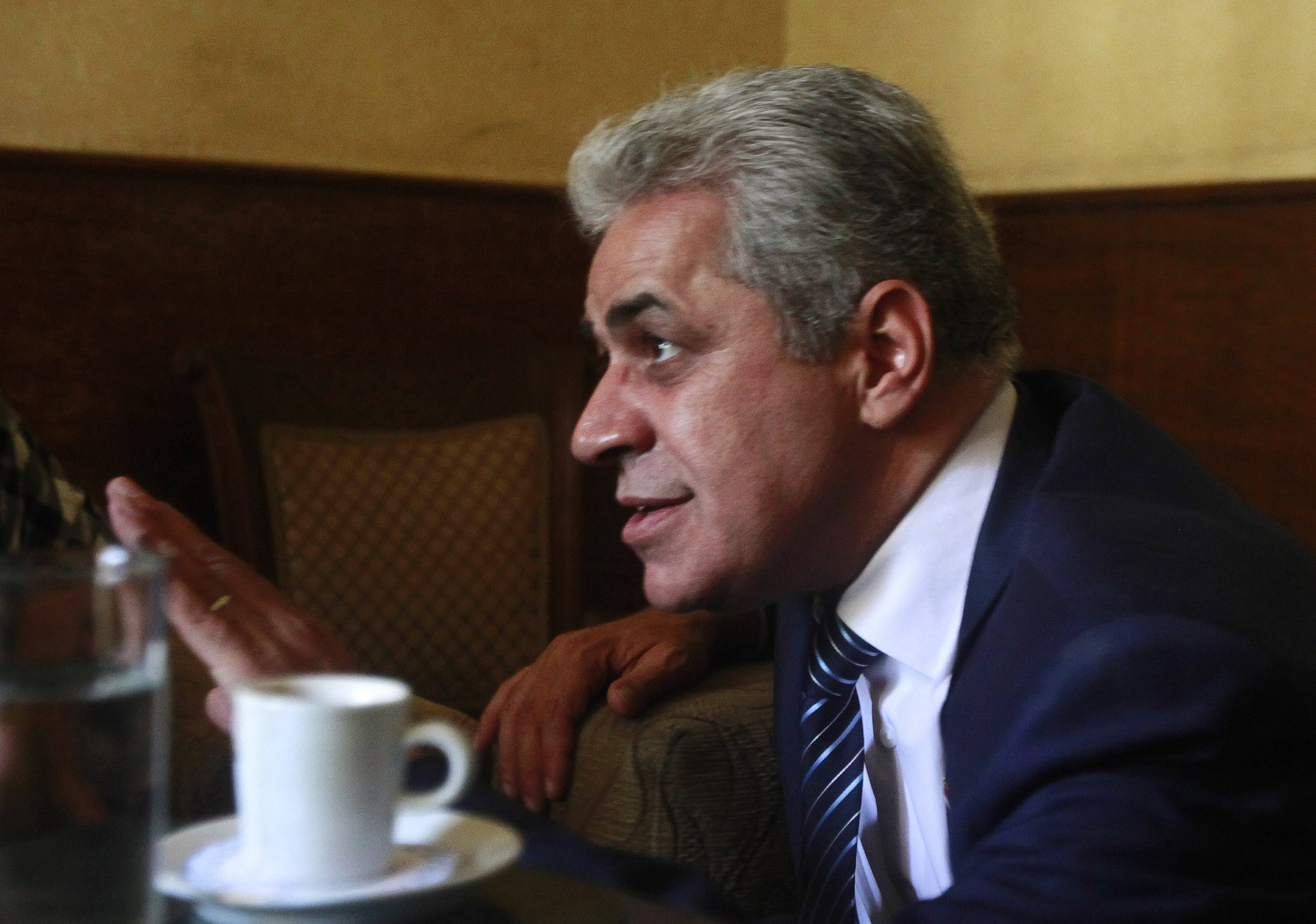 Presidential candidate Hamdeen Sabahi talks to the media in a cafe in Cairo May 24, 2012. Egyptians queued patiently to vote on Thursday, eager to pick their leader for the first time in a national history dating to the pharaohs, with Islamists and secular-minded rivals who served under deposed President Hosni Mubarak heading the field - REUTERS/Asmaa Waguih
Former presidential candidate Hamdeen Sabahi described the constitutional declaration President Mohamed Mursi decreed on Thursday as a "coup on democracy and a monopoly of power".
The revolution "will not accept a new dictator", Sabahi added.
He also warned that such decisions will drive Egypt, which is seeking solutions for its problems, towards more problems.