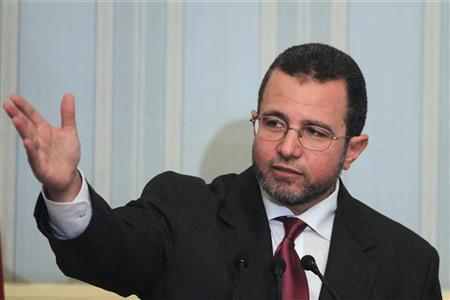 Prime Minister Hisham Kandil - Mohamed Abdel Ghany/Reuters
Egyptian Prime Minister Hisham Kandil said on Tuesday that his cabinet will begin a "social dialogue" on tax increases next week.

Kandil said in a press conference that the tax increases will not affect those with limited incomes but are part of the cabinet's plan to recover the economy.

The tax increases will affect some products and services including liquor, cigarettes and phone calls among other things.

President Mohamed Mursi suspended the increases on Monday morning after deciding on them hours earlier.

The move led to the postponement of a $4.8 bln loan from the International Monetary Fund.