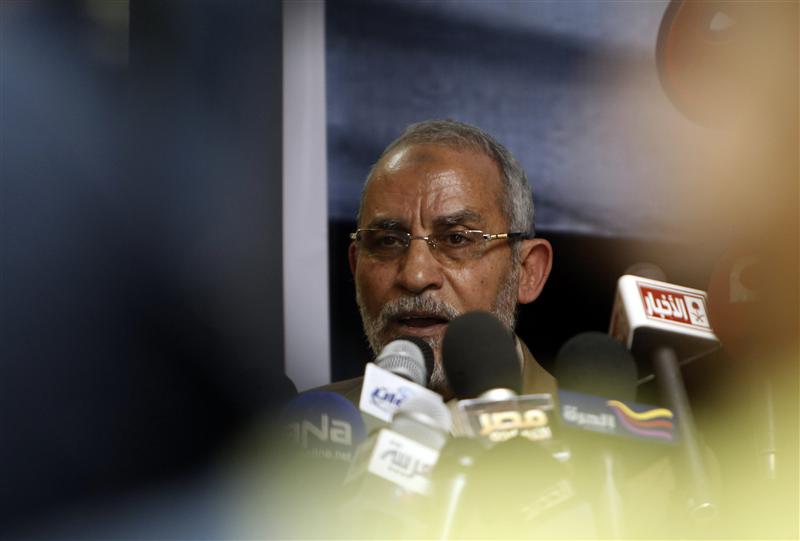 Spiritual Guide of the Muslim Brotherhood Mohamed Badie - Reuters
A Cairo criminal court has endorsed a prosecutor-general's order to freeze the assets of Muslim Brotherhood leaders.
The court order applies to liquid and immovable assets as well as stocks, bonds and bank balances.
Egypt's prosecutor-general, Hisham Barakat, ordered that the assets of Brotherhood Supreme Guide Mohamed Badie and his deputy Khairat al-Shater be frozen following the ouster of Islamist President Mohamed Mursi.
The prosecutor's order also included the names of Mahdy Akef, Mahmoud Ezzat, Mohamed Saad al-Katatni, Rashad al-Bayoumi, Essam al-Erian, Safwat Hegazy, Mohamed al-Beltagy, Assem Abdel Maged, Hazem Salah Abu Ismail, Tarek al-Zomor and Mohamed al-Omda.