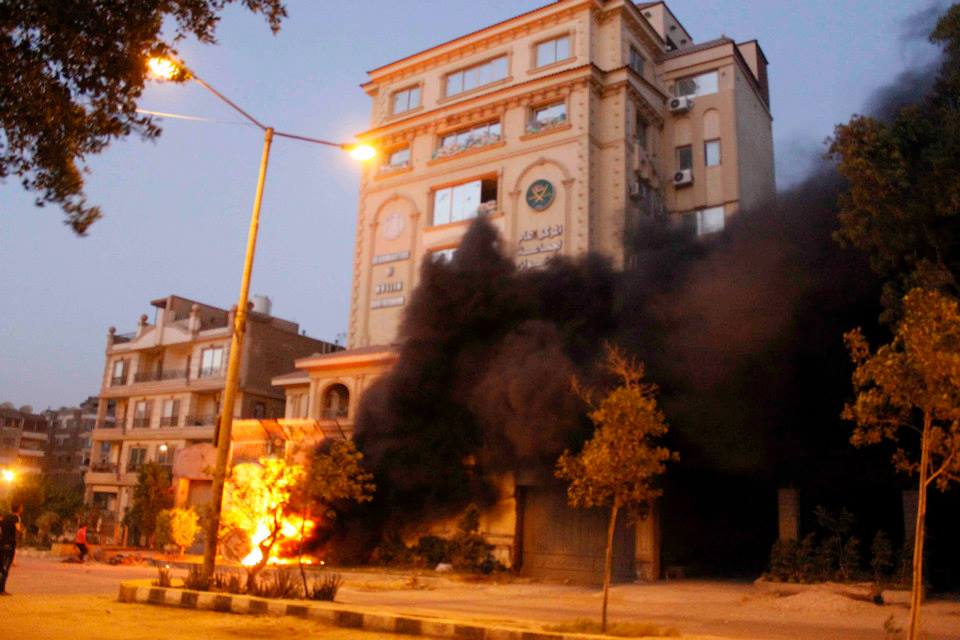 The Muslim Brotherhood headquarters in Mokattam torched on Sunday, June 30, 2013 - Emad Ahmed/Aswat Masriya
A Muslim Brotherhood member described a court ruling that banned all of the group's activities on Monday as a political decision in the form of a judicial verdict.
A Cairo court banned all of the Muslim Brotherhood's activities as well as the activities of other groups supporting it, affiliated to it or receiving funding from it earlier on Monday.
Ibrahim Moneir, a member of the Brotherhood's guidance office residing in London, told the Freedom and Justice Party's official website that "the fascist decision was made on July 3, not today," referring to the day that the army ousted Islamist President Mohamed Mursi from power in response to mass demonstrations across the country.
The court has also ordered that all of group's assets be confiscated until a government committee is formed to deal with them after legal proceedings.
A member in the Dameer Front that groups several Islamist movements also agreed that the ruling was of political nature and is another move to pressure the Brotherhood.
He added that the ruling is meaningless because it came at a time where the group's headquarters have already been destroyed and Brotherhood leaders are mostly behind bars.