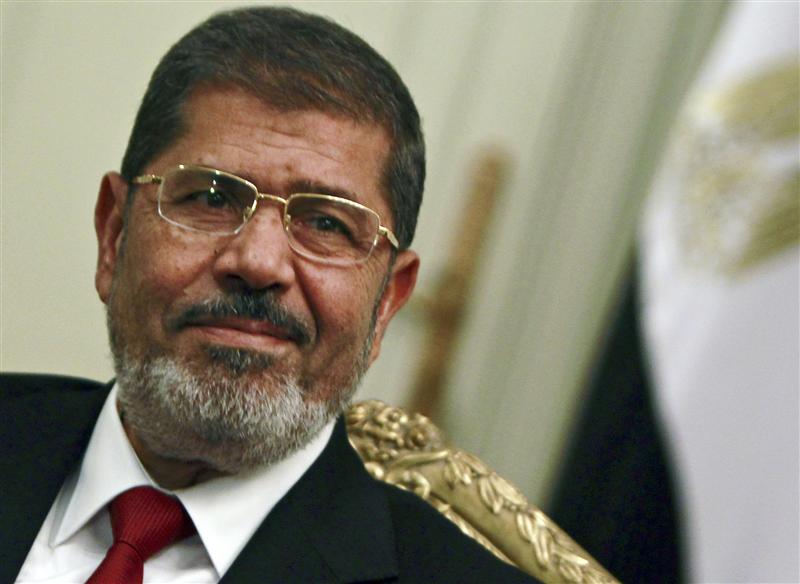 Egyptian President Mohamed Mursi - Reuters
The African Union delegation headed by Alpha Oumar Konare (former president of Mali), which is currently visiting to Egypt, met with deposed President Mohamed Mursi on Tuesday night, reported the state news agency.
The details of the hour-long meeting were not mentioned.
The delegation has also met with interim President Adli Mansour to discuss the AU's decision to suspend Egypt's membership following the ouster of Mursi.
The AU delegation is expected to hold a press conference on Wednesday to announce the results of its meeting with Cairo officials.
Mursi has also met with EU foreign policy chief Catherine Ashton at the unknown facility where he is currently detained.