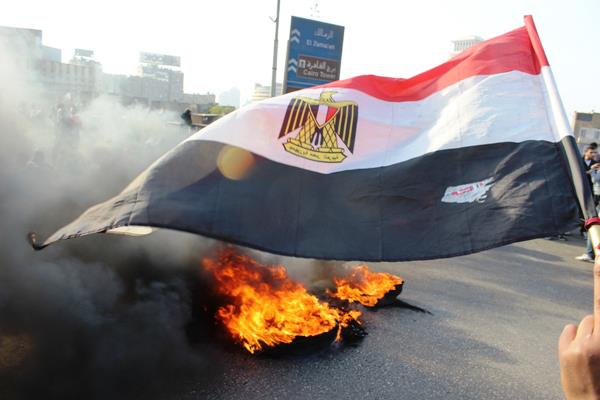 Ahmed Hamed/Aswat Masriya
Egypt's "Ultras" youths said on Thursday that Saturday's hearing of the verdict in the case dubbed as the "Port Said massacre" where 70 football fans were killed during match riots will be a "decisive day."

The enthusiastic football fans released a statement on Thursday, accusing the Supreme Council of Armed Forces and the interior ministry which they described as "thugs" of plotting the deadly riots together with the audience.

They added that the last year passed "with marches, sit-ins and demonstrations… along with the tears of mothers which are yet to dry... as they lost their most precious assets that cannot be replaced... where a corrupt regime was behind the destruction of 72 families."

They claimed that those who were killed on February 1 of last year during the deadly football riots were being punished for chanting against a regime that does not value lives.

The statement was released following the organization of protests across Cairo on Wednesday, including blocking main roads and underground railroads, to pressure authorities to speed up the process of bringing to justice those responsible for the deaths.

Egypt's attorney general had said that new evidence and investigations have been added to the case, which, the youths worry, may delay the verdict even further.

Another statement two days ago condemned the delays of the verdict, adding that while adding new suspects to the case is understandable, delaying the verdict of those who have already been convicted is not.