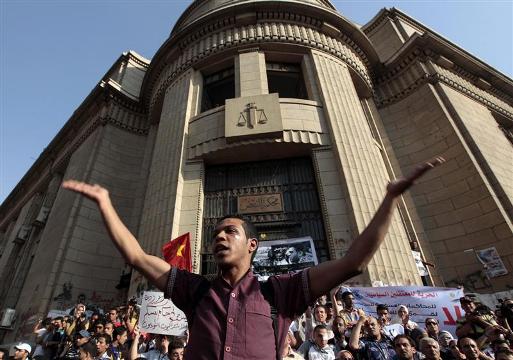 Protesters in front of the High Court on May 6, 2012 - Mohamed AbdelGhani/Reuters
Egypt's Court of Appeals decided on Wednesday to suspend its operations until President Mohamed Mursi rescinds a constitutional decree he issued on Thursday.

Egypt's Court of Cassation also decided on Wednesday to join the strike against the president's decree.

Mursi issued a decree on Thursday expanding his powers and shielding his decisions from judicial review - a move seen by Egyptian judges as an attempt to undermine their role and disregard the country's constitution.