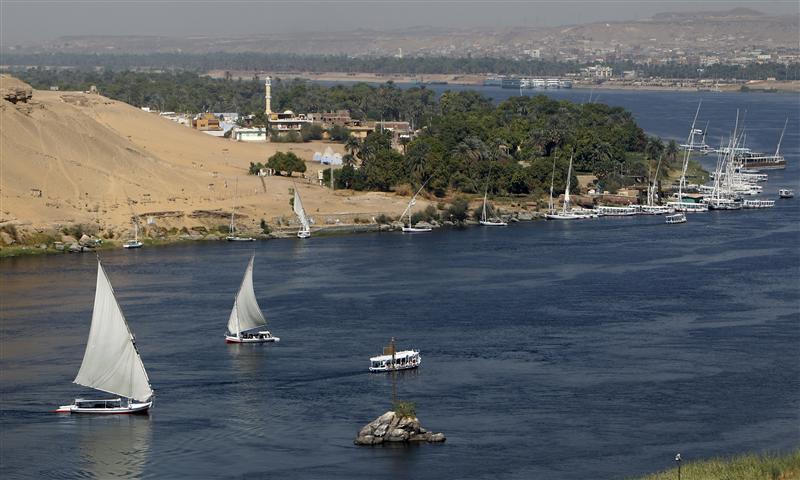 Archive picture of Aswan - Amr Dalsh/REUTERS
A Nile cruiser, carrying 110 Egyptians and two Brazilians, sank on Tuesday evening between Aswan and Kom Imbo in the area of al-Jaafera.
Around 112 passengers were rescued from the sunken ship and taken by bus to a hotel in Aswan, a source told Aswat Masriya.
Aswan's Director of security said that the Nile cruiser called "King of the Nile" hit a rock which caused some serious damages.
It is worth mentioning that the Nile cruiser belongs to a tour company owned by the wife of Ahmed Ezz, a business tycoon in the era of toppled President Hosni Mubarak.