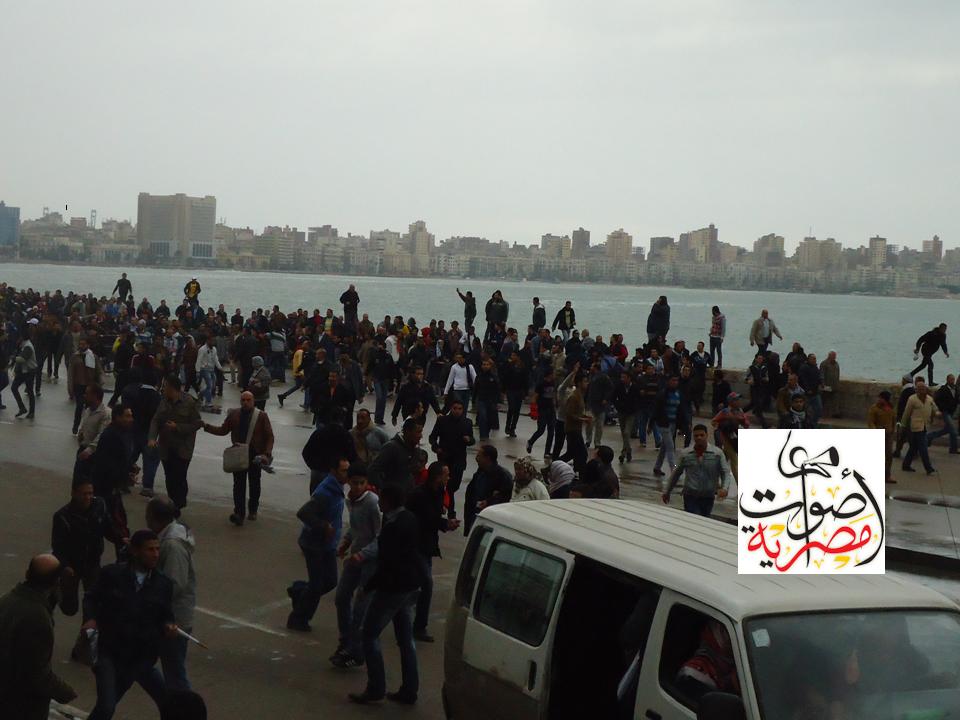 Scuffles near al-Qaed Ibrahim Mosque in Alexandria on December 21, 2012 - Aswat Masriya
A state of calm prevailed in the area surrounding al-Qaed Ibrahim Mosque in Alexandria after clashes between Islamists and their opponents left 33 injured.
Islamists and their rivals hurled stones at each other as police forces attempted to disperse both sides using tear gas.
According to the Interior Ministry's official Facebook page, Minister of Interior Ahmed Gamal al-Din ordered security officials in Alexandria to "firmly deal with rioters".
Thousands rallied at the mosque in a demonstration called "Defending Scholars and Mosques" which the Muslim Brotherhood and Salafi parties had called for.