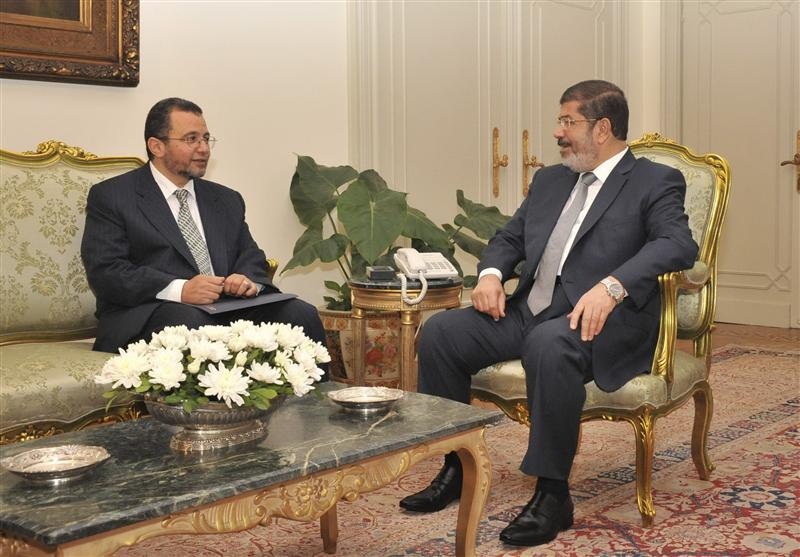 Egyptian President Mohamed Mursi and PM Hisham Kandil - Reuters
President Mohamed Mursi met on Thursday morning with his administration, headed by Prime Minister Hisham Kandil, to discuss the latest domestic and regional updates.

Egypt recalled on Wednesday its envoy in Israel in response to an Israeli attack on the Gaza Strip, officially asking for a Security Council meeting to be held.

"It is disgraceful for the free world to accept that one side of the international community has continued for decades to deny a nation's right for independence… regardless of the justifications", Mursi posted on Twitter.