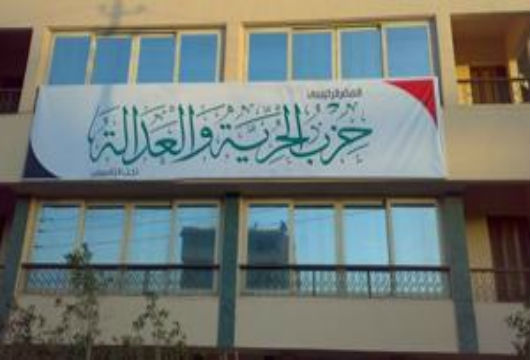 Freedom and Justice Party
Police and army forces arrested a Muslim Brotherhood's Freedom and Justice Party (FJP) representative for violating elections law by taking part in vote counting. The representative was arrested as he sat among civil servants of Mohamed Farid preparatory school station who were counting votes inside Tanta's stadium in Gharbiya governorate.
A number of other parties' representatives filed a memorandum with the station's head requesting the exclusion of all ballot boxes of Mohamed Farid school. The head immediately ordered the vote counting process to be stopped.