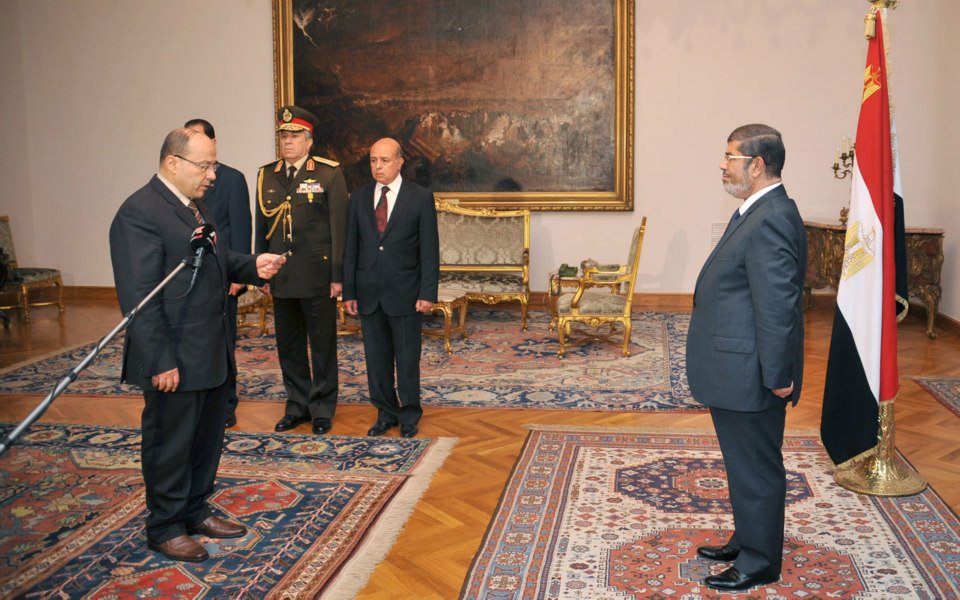 New Attorney General Talaat Ibrahim takes oath before President Mohamed Mursi - Handout
Egypt's new Attorney General Talaat Ibrahim has decided to conduct a survey to learn whether his staff are willing to oversee a referendum on the draft constitution scheduled for December 15, a judicial source said.

An Islamist-led constituent assembly finished drafting the country's constitution on Friday morning amid outrage from liberals who oppose the assembly.

The survey was created when the majority of staff members expressed unwillingness to supervise the referendum on the controversial charter, the source who preferred to remain anonymous told Aswat Masriya.