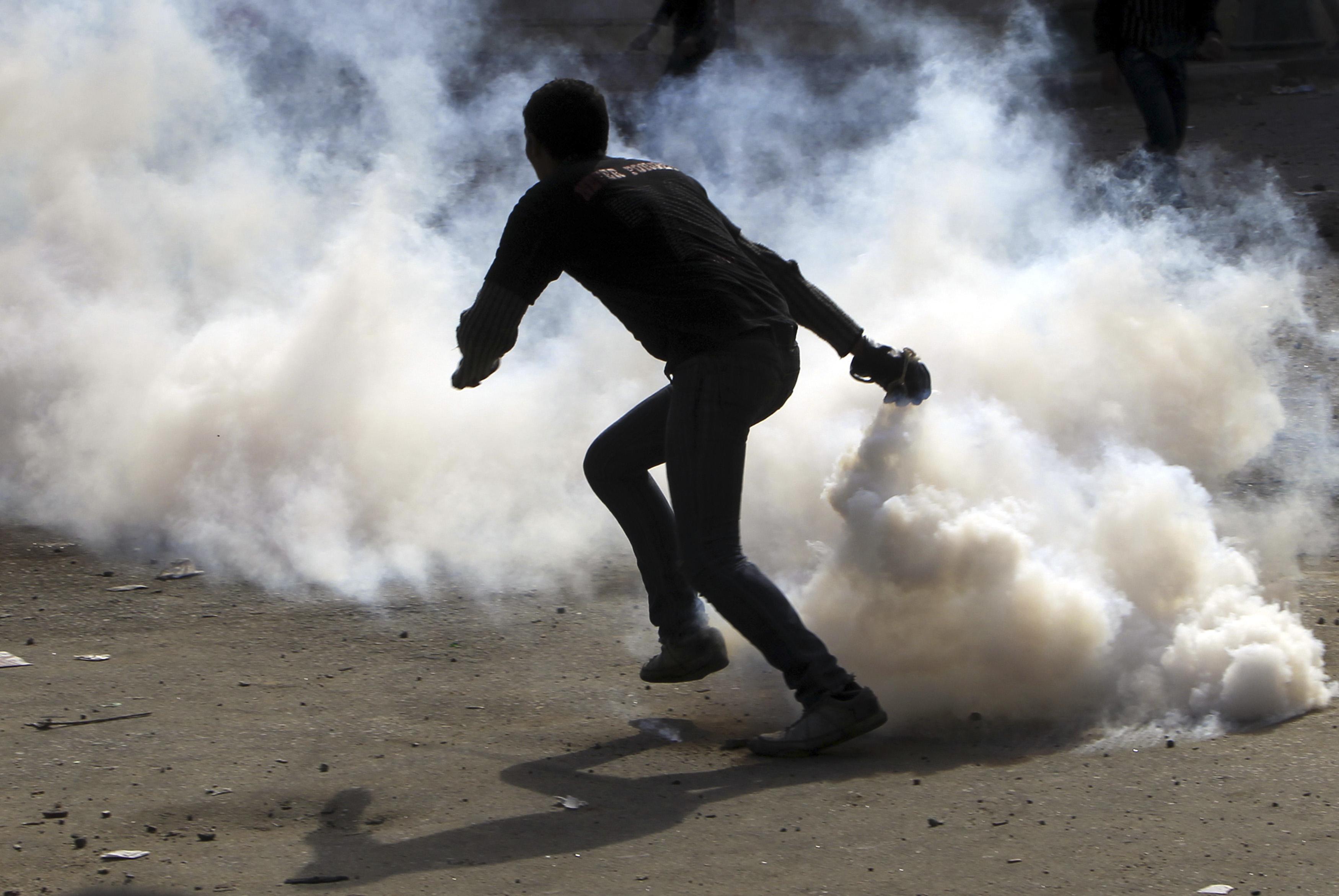 Clashes around the Ministry of Interior in Mohamed Mahmoud Street on November 20, 2012 - Mohamed AbdelGhani/Reuters
The Minitry of Interior announced on Friday that three of its officers, including a major general, and five policemen suffered serious injuries in the area of clashes in downtown Cairo.
"There are some attempts to provoke security forces in charge of securing the parliament and the vital facilities in al-Qasr al-Aini Street," the ministry said in a statement.
Some protesters threw molotov cocktails on these facilities which prompted security forces to teargas the protesters.
The ministry appealed to all parties to avoid escalating the status quo or provoke security forces.