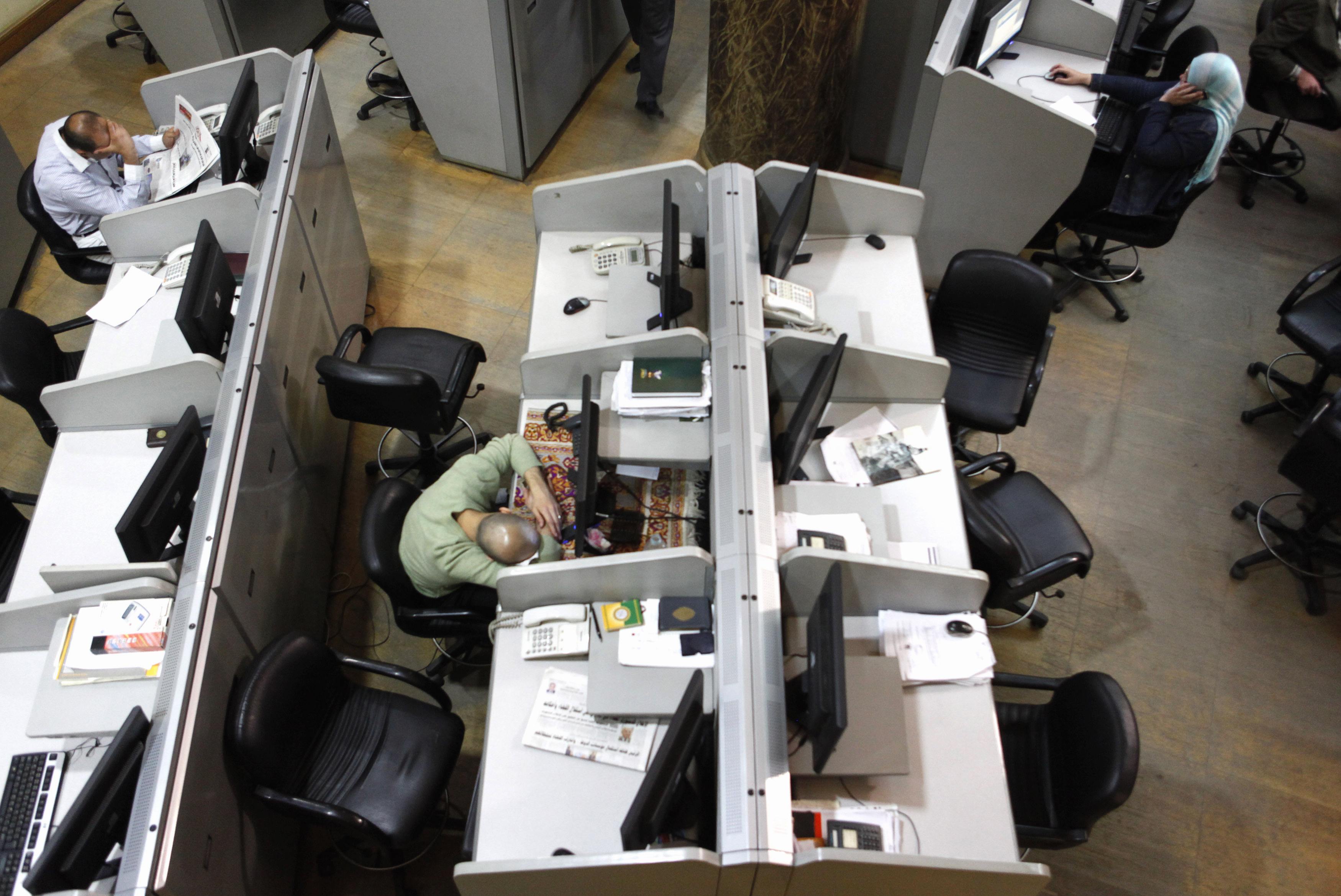 A man rests at his desk at the Egyptian stock market in Cairo, November 25, 2012. Egyptian share prices plunge, with the benchmark index losing nearly 10 percent in the first trading session since President Mohamed Mursi ignited a political crisis by expanding his powers. REUTERS/Asmaa Waguih
CAIRO, Nov 26 (Reuters) - Egypt's main stock market index dropped 4 percent on Monday, extending a fall triggered by a political crisis that eroded a tenth of its value the previous day, on worries that a row over an expansion of the president's powers will bring more turmoil.

At 0840 GMT, just after the market opened, the benchmark index was down 3.9 percent. It is at its lowest level since July this year, shortly after President Mohamed Mursi assumed office.