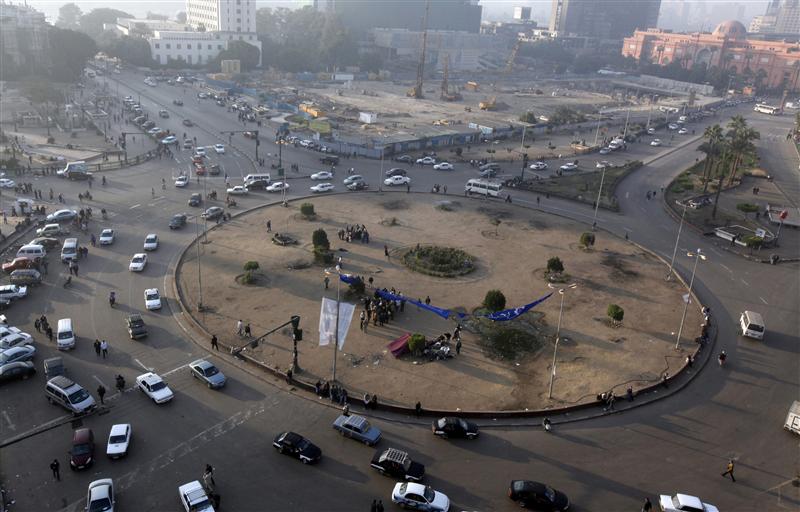 A view shows Tahrir Square as traffic returns to normal despite the presence of protesters in the square, in Cairo December 19, 2011. REUTERS/Mohamed Abd El-Ghany
A Cairo prosecution office has begun investigating a shooting on a number of Tahrir protesters that took place early on Monday leaving one dead and others injured.

Unknown assailants in a vehicle fired random shots on the tents of protesters in Cairo's Tahrir Square earlier today.

Mohannad Samir was announced dead upon arrival to the hospital while forces have moved to the scene to collect evidence.