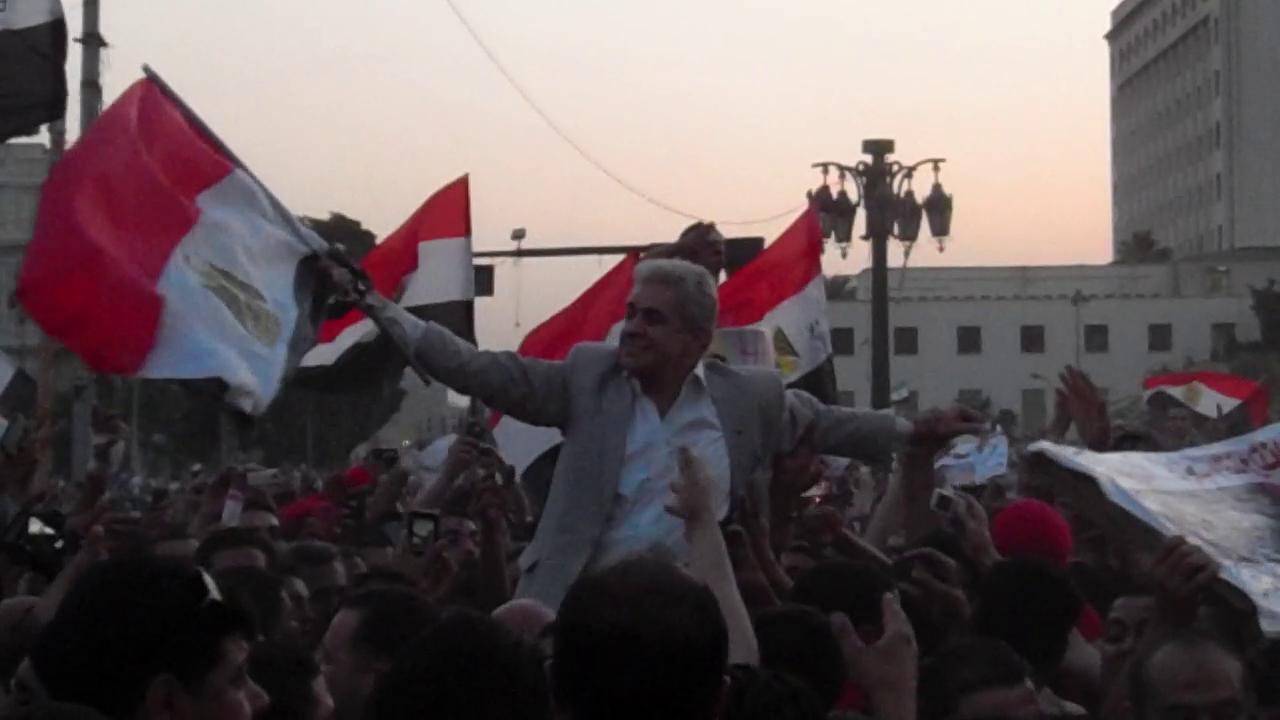 Hamdeen Sabahi in Tahrir square, 2012 - Aswat Masriya
Founder of the Popular Current Hamdeen Sabahi renewed on Tuesday his call for Egyptians to rally in Egypt's squares on the anniversary of the January 25 revolution to emphasize the objectives.
Egyptians will not allow any faction to hijack the revolution, Sabahi said.
In a statement broadcast on his YouTube channel, Sabahi said, "We will all gather in the squares of Egypt on January 25 to declare that the revolution continues."
The former presidential candidate affirmed the need for a constitution that represents all Egyptians and achieves justice for the revolution's martyrs.
Sabahi concluded his two-minute statement by saying, "We know that this great people will not stop halfway and what started on January 25 two years ago will continue by the will of the people."