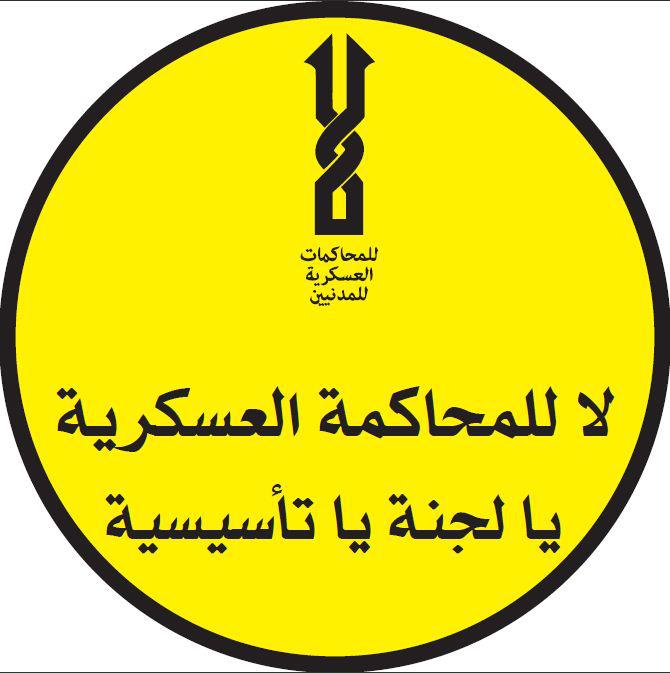 Picture from No Military Trials Facebook page
An Ismailiya military court postponed Sunday the trial of activist Mohamed Sabry accused of filming a military area in Sinai. The hearing will now take place on 9 January.

Sabry, who is a member of organisation No Military Trials for Civilians that campaigns to have the internationally-condemned practice banned, was detained on Friday while recording the military zone in Rafah, North Sinai, state-owned news agency MENA reported.

Al-Arish military prosecution ordered that Sabry remain in detention for four days, after facing charges of being present in and filming a military zone. He has been sent to Al-Arish central prison.

According to the No Military Trials for Civilians campaign, Sabry was in the border city in order to work on a report about the recent deaths of army soldiers for his "4 Sinai" website that focuses on news and issues concerning the peninsula.

A number of Egypt's security forces were killed in the border region last year.

On 5 August an attack by unknown assailants on Egyptian border guards on the Egypt-Gaza border left 16 guards dead and seven injured.

Later on 3 November three policemen were killed and three injured in the same area.

A few days later, on 6 November, a senior officer from the Ministry of Interior's General Security was seriously injured after receiving bullet wounds to his jaw and left arm, during an attack by unknown assailants.
Speaking to Al-Ahram Arabic language news website, Sabry's wife Reham Abdel-Aziz stated that she has not been able to reach her husband since his arrest and only found out about his detention through media reports.
News of Sabry's arrest sparked uproar among activists.

Activist Alaa Abdel-Fatah, who faced a military court for allegedly inciting violence during the Maspero clashes that took place on 9 October, expressed his frustration with Sabry's situation on Twitter, blaming the new Constitution.

"Whoever said yes to the Constitution of the military and the Muslim Brotherhood have contributed in the loss of Mohammed Sabry's freedom and rights," said the activist via twitter, making reference to Article 198.

Article 198 in Egypt's recently ratified national charter states that "civilians shall not stand trial before military courts except for crimes that harm the Armed Forces. The law shall define such crimes and determine the other competencies of the Military Judiciary." The article was among the main criticisms opposition forces had with the Constitution.

Abdel-Fattah adds that Sabry was investigated and referred to court without the presence of a lawyer and without his family being informed.

"Mohamed Sabry is one of the bravest, he helped during the July [2011] Tahrir sit-in at the beginning of the No Military Trials campaign," activist Mona Seif and co-founder of the No for Military Trials For Civilians stated via Twitter.