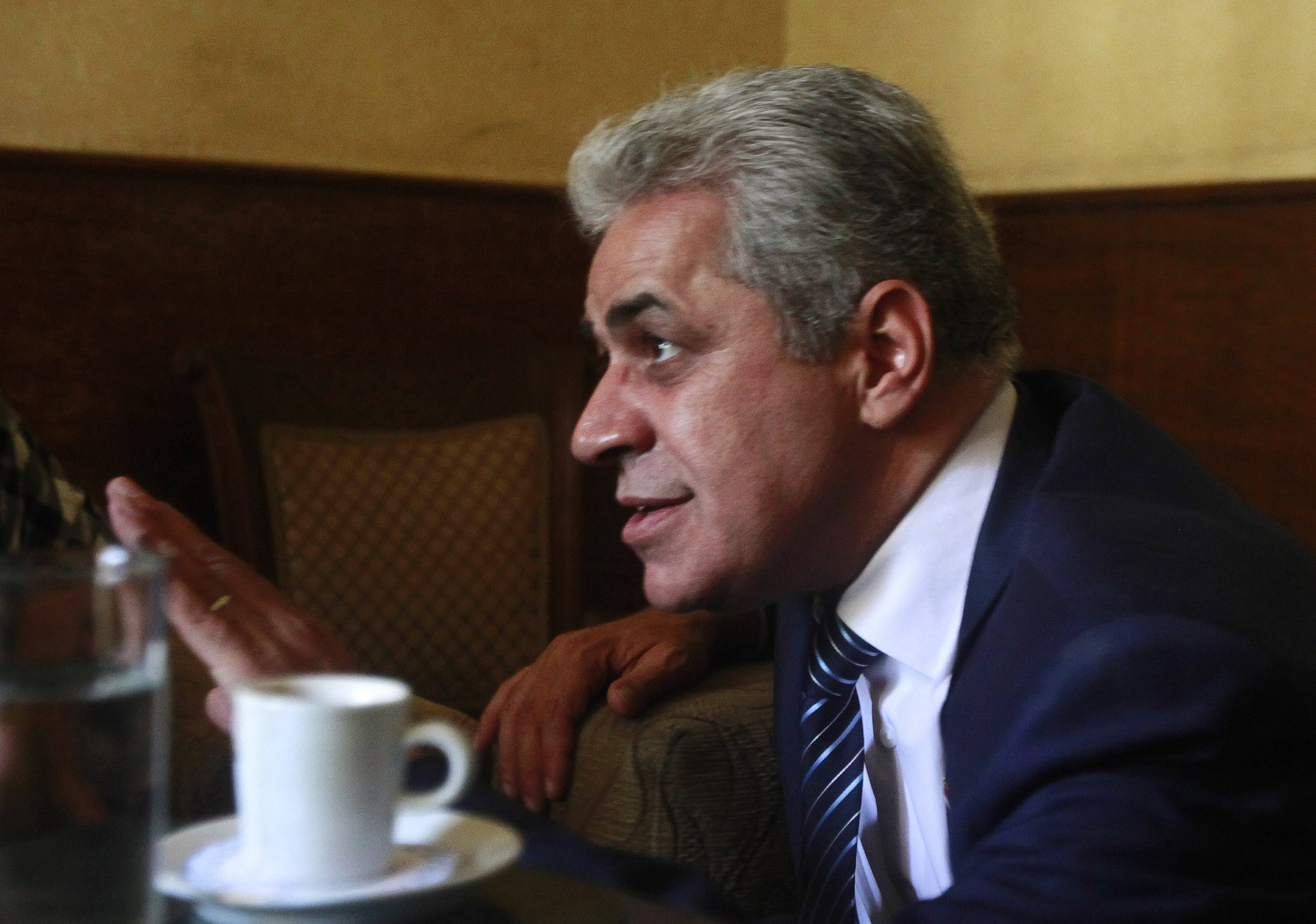 Presidential candidate Hamdeen Sabahi talks to the media in a cafe in Cairo May 24, 2012. Egyptians queued patiently to vote on Thursday, eager to pick their leader for the first time in a national history dating to the pharaohs, with Islamists and secular-minded rivals who served under deposed President Hosni Mubarak heading the field - REUTERS/Asmaa Waguih
The Popular Current, led by leftist ex-presidential candidate Hamdeen Sabahi, called on its supporters to head to Egypt's presidential palace on Wednesday to support the opposition's ongoing sit-in after the Muslim Brotherhood announced their intention to stage a demonstration there.

Tens of opposition protesters had set up tents by Egypt's presidential palace on Tuesday in a sit-in against a constitutional decree issued by Brotherhood President Mohamed Mursi and a draft constitution written by an Islamist-dominated assembly.

The Muslim Brotherhood called for a demonstration by Egypt's presidential palace on Wednesday to "defend legitimacy".